NBA 2K24 hasn't been out for long but quickly became a debated topic. This year's entry of the acclaimed franchise got review-bombed very early on and didn't get much love from critics either; most seem to agree that it's the same game as NBA 2K23 but slightly more difficult in certain areas.
RELATED: Sports Games That Are Great To Play Single-Player
However, a lot of streamers and longtime players of the series claim that, finally, their complaints have been heard, and all the adjustments made in NBA 2K24 are in the right direction. The game might not be great in some ways, but some of the changes made in this title have drastically improved how players can experience it.
10

Overall Single Player MyCareer Experience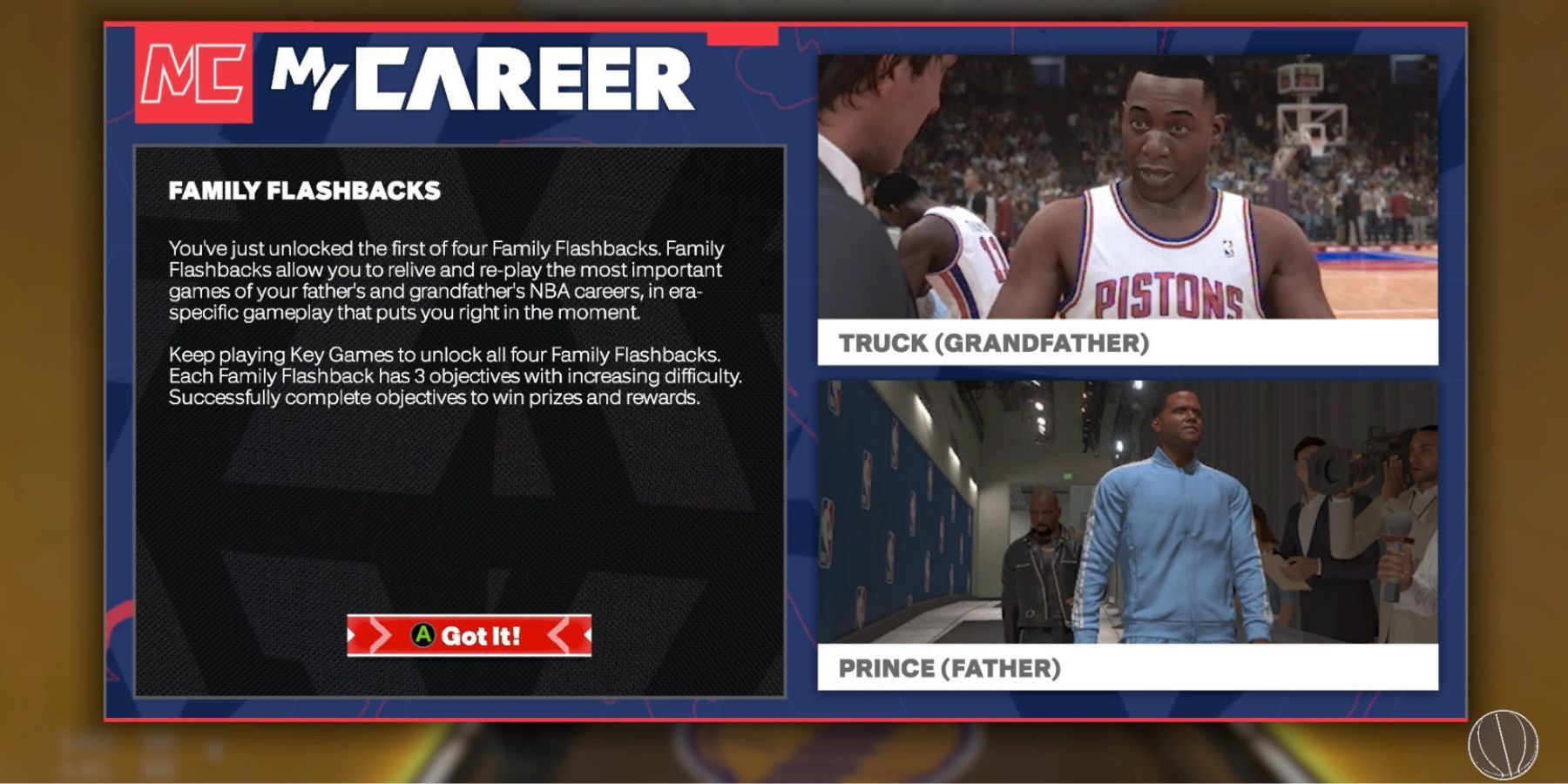 MyCareer in NBA 2K24 is focused on just two different paths. The street ball path leads players through a number of courts around the city, where they have to beat bosses to add them to their team in order to complete challenges and earn different prizes and VC.
The NBA path begins with players coming up as the biggest prospect since LeBron James. The goal is to become the GOAT by surpassing records, winning championships, and earning GOAT points to move up on the ladder. Another sweet addition is the Family Flashbacks. This feature allows players of different generations to compete against opponents like Magic, MJ, Kobe, and prime LeBron.
9

Improved Player Animations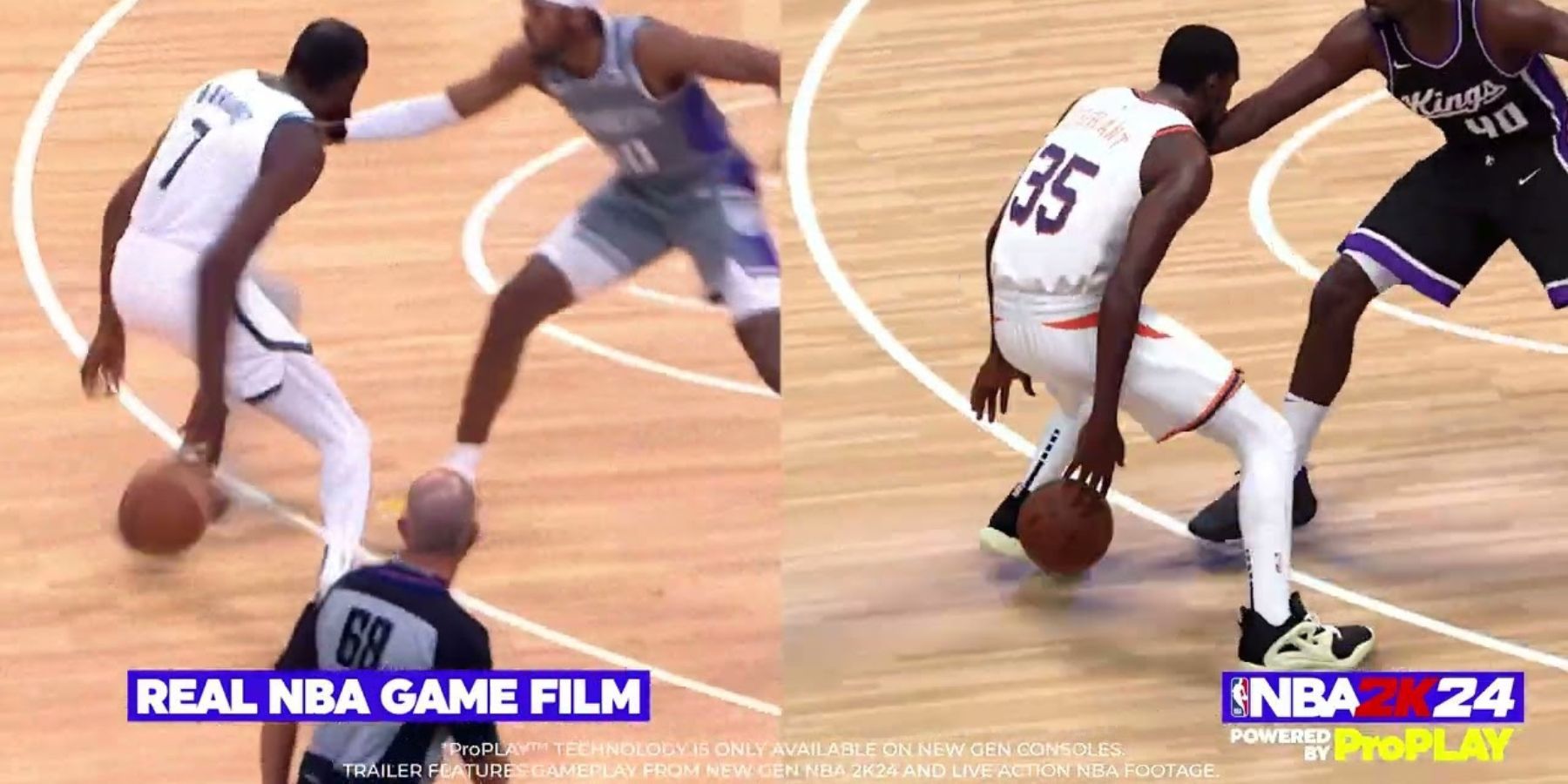 One of the headlines for this entry was the introduction of ProPLAY. This new technology promised to bring extremely accurate representations of player animations by extracting them directly from real NBA games. For the most part, its implementation was a success.
The difference is easy to notice, and the best example is probably Luka Doncic, a player whose jump shot and dribble moves weren't really close to reality before. It was also a big improvement for a lot of role players and classic players who didn't have signature moves before.
8

Same Season For Everything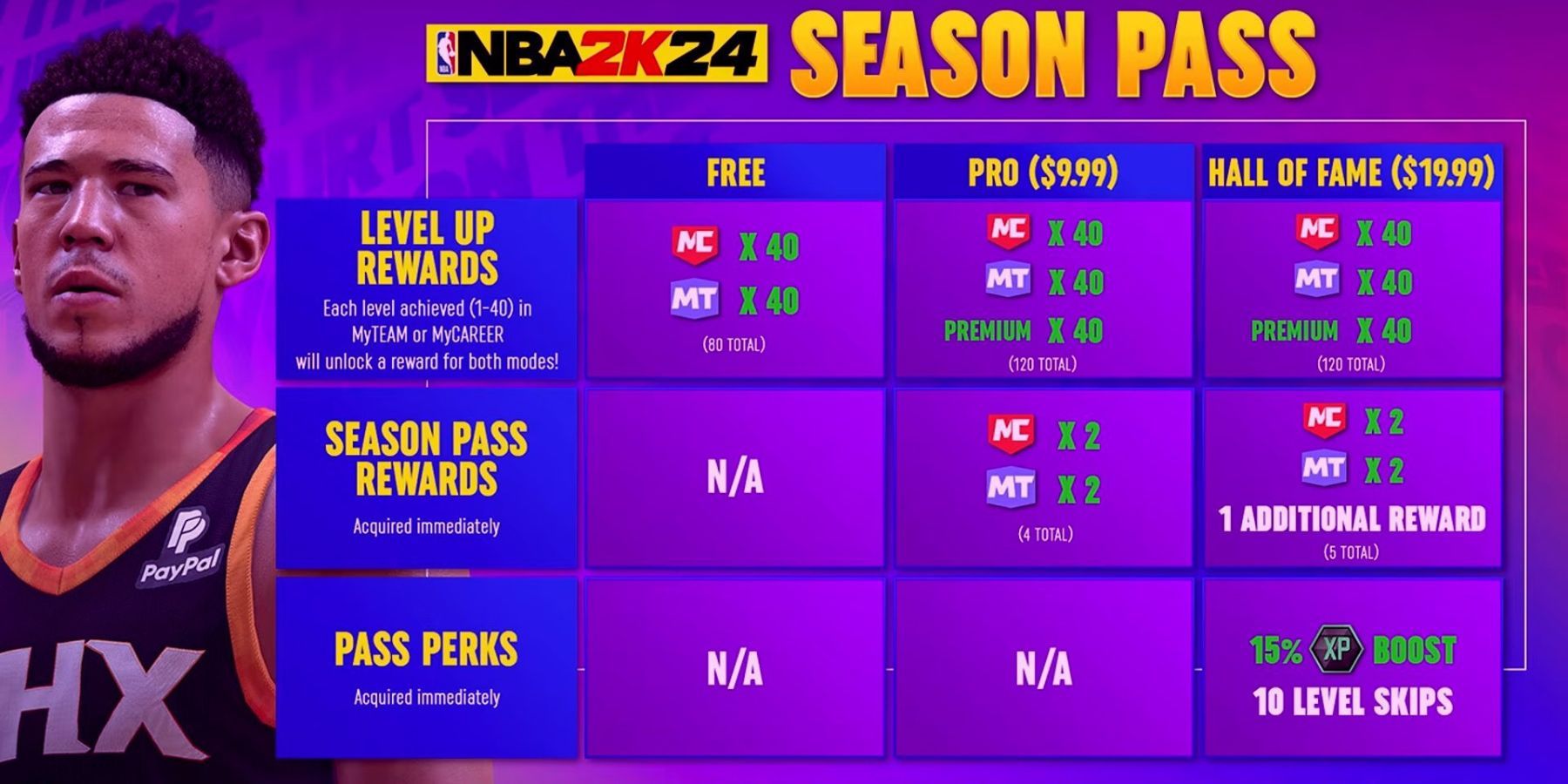 Having different Season progression for MyCareer and MyTeam was outrageous; it was impossible trying to play both and actually achieve something.
In NBA 2K24, this issue has been solved with a single Season system for both, but with it comes more pay options to skip levels and different tiers of Season Passes. More and more every year, fans are forced to pay a high price for a game that essentially keeps adding elements from free-to-play games that actually have an effect on winning, but the idea of a single Season system is definitely a step in the right direction.
7

New Badge System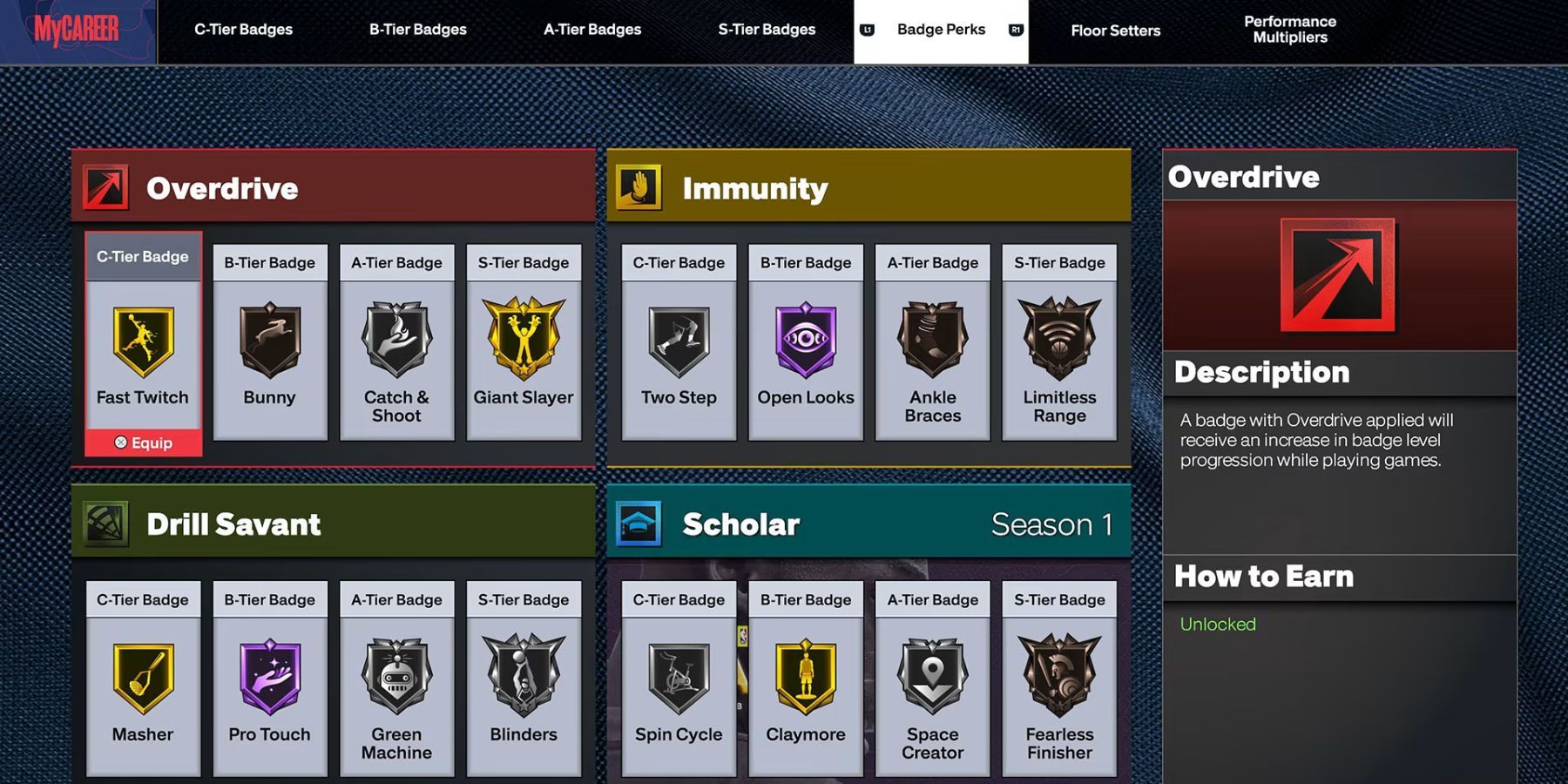 One of the best changes in all of NBA 2K24 by a landslide is the new badge system. It creates a massive skill gap, which is something fans have been begging for. They are completely based on performance. Once a badge is earned, it starts from bronze, and it will improve, stay the same, or decrease depending on its usage and effectiveness.
Before, badge points could be distributed in any way. Even before making a single 3-point shot, players could have a hall-of-fame level Limitless Range badge. Now, players have to build their skills over time and be consistent with them. The implementation of this system evens the playing field for everyone while also being a bit more realistic in imitating how players train and develop moves over time.
6

Cross-Play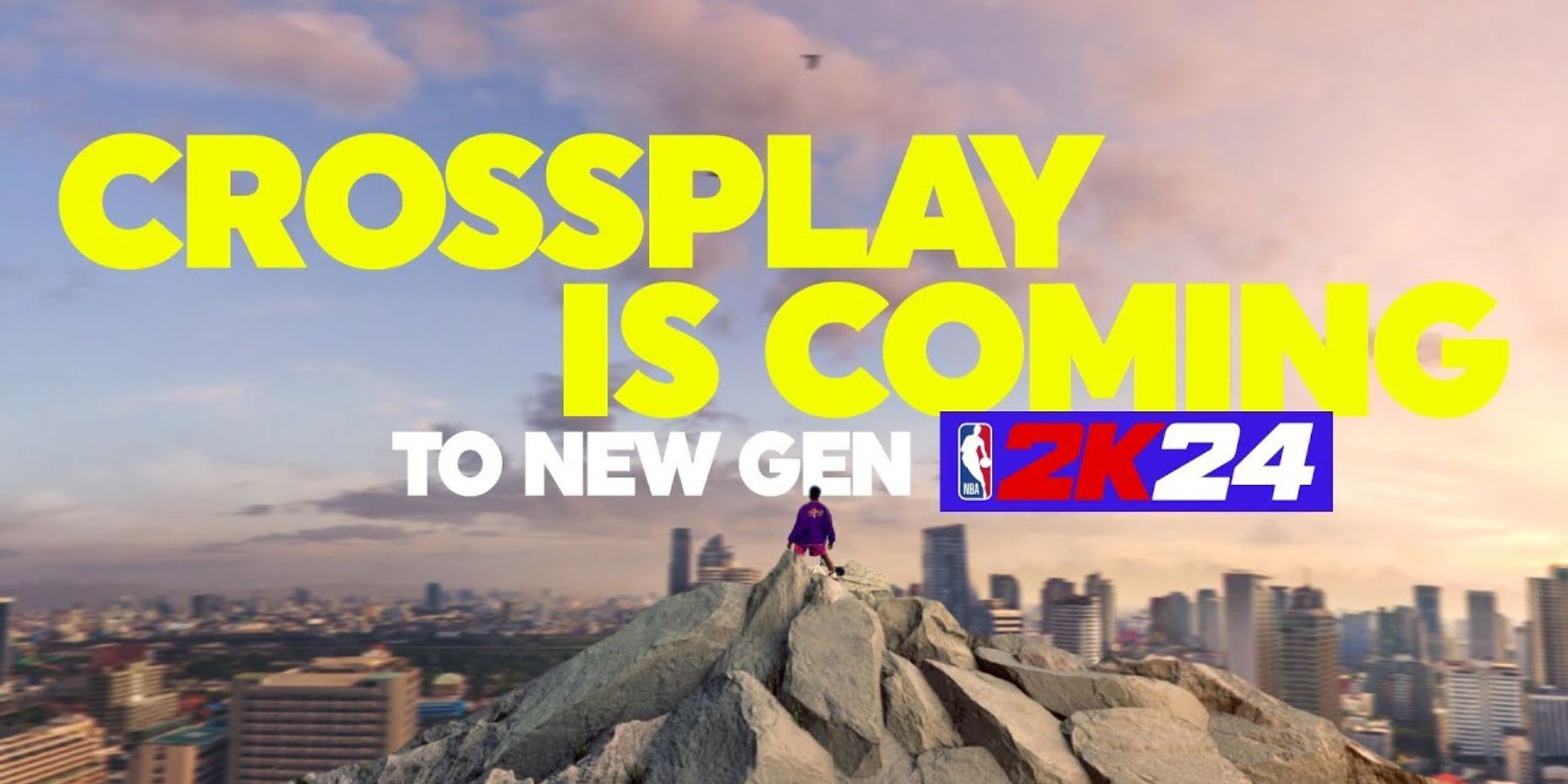 A very simple feature that fans always ask for regarding the future of 2K is for the series to implement cross-play so that they can play with friends from other platforms, while also increasing the number of players in each lobby. It took a long time for this feature to be added, but sadly, the way it was implemented left a few fans wanting more.
Cross-play is a great improvement but still disappoints since it's limited to Next Gen only. Though this limitation can be a little irksome, the addition of cross-play helps NBA 2K24 stand out from its more restrictive predecessors.
5

Smaller City & Faster Skating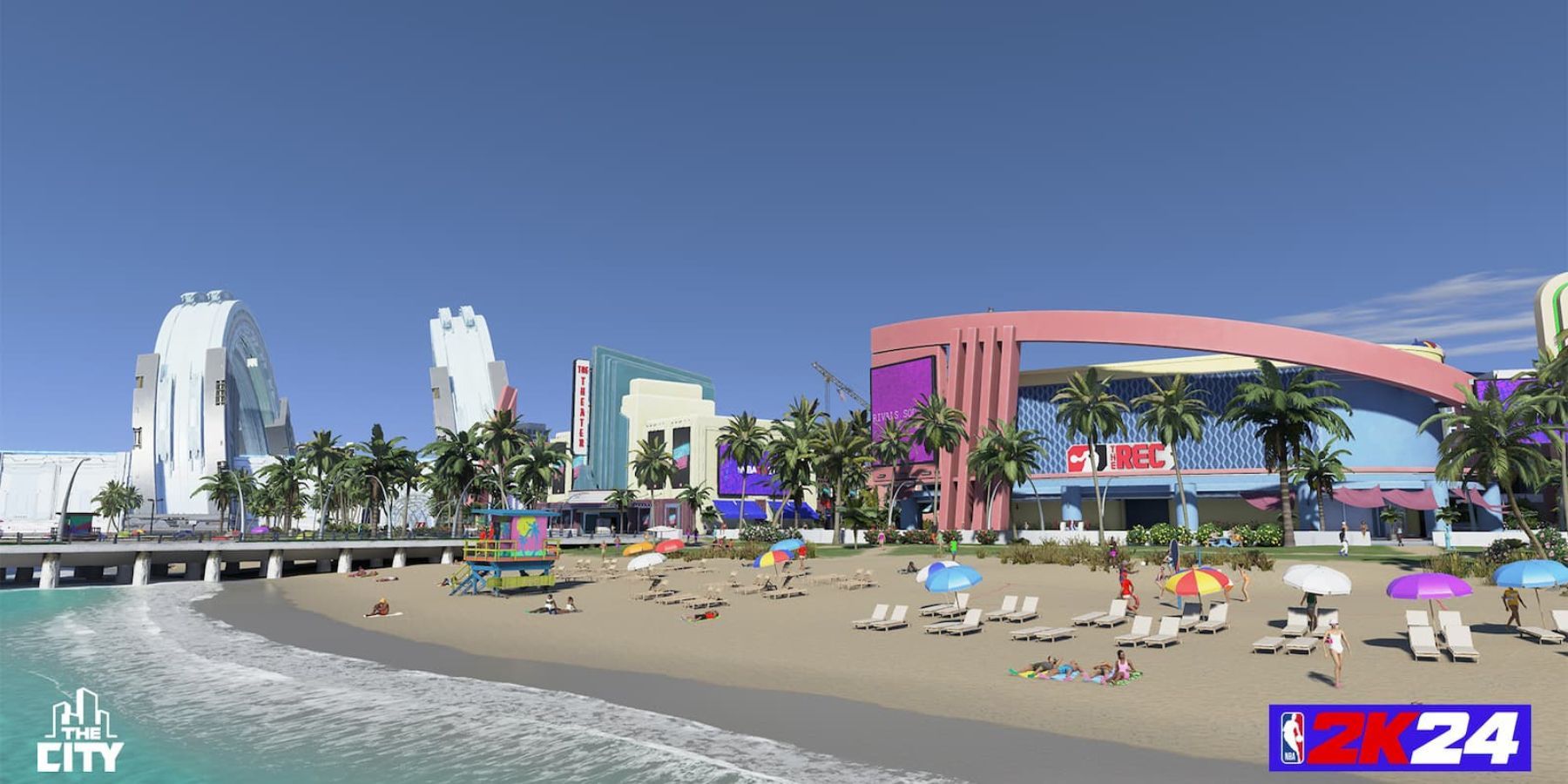 It's probably fair to say that The City never amazed anyone. It seemed like a cool idea on paper, but when it came down to actually playing, it just became tedious. No matter what the community says, 2K doesn't seem to have any intention of changing the landscape of MyCareer, and a new version of The City comes year after year. The least they can do, considering the situation, is to make it better.
Probably acknowledging the problem it has, this year's City is way smaller than others, with just as many fast travel stations. It seems an effort was also made to remove obstacles from the streets and change the regular skate for an electric, faster skate. It's still not ideal, but it's certainly a step up from previous iterations.
RELATED: NBA 2K24: All Dunk Requirements
4

Better Builder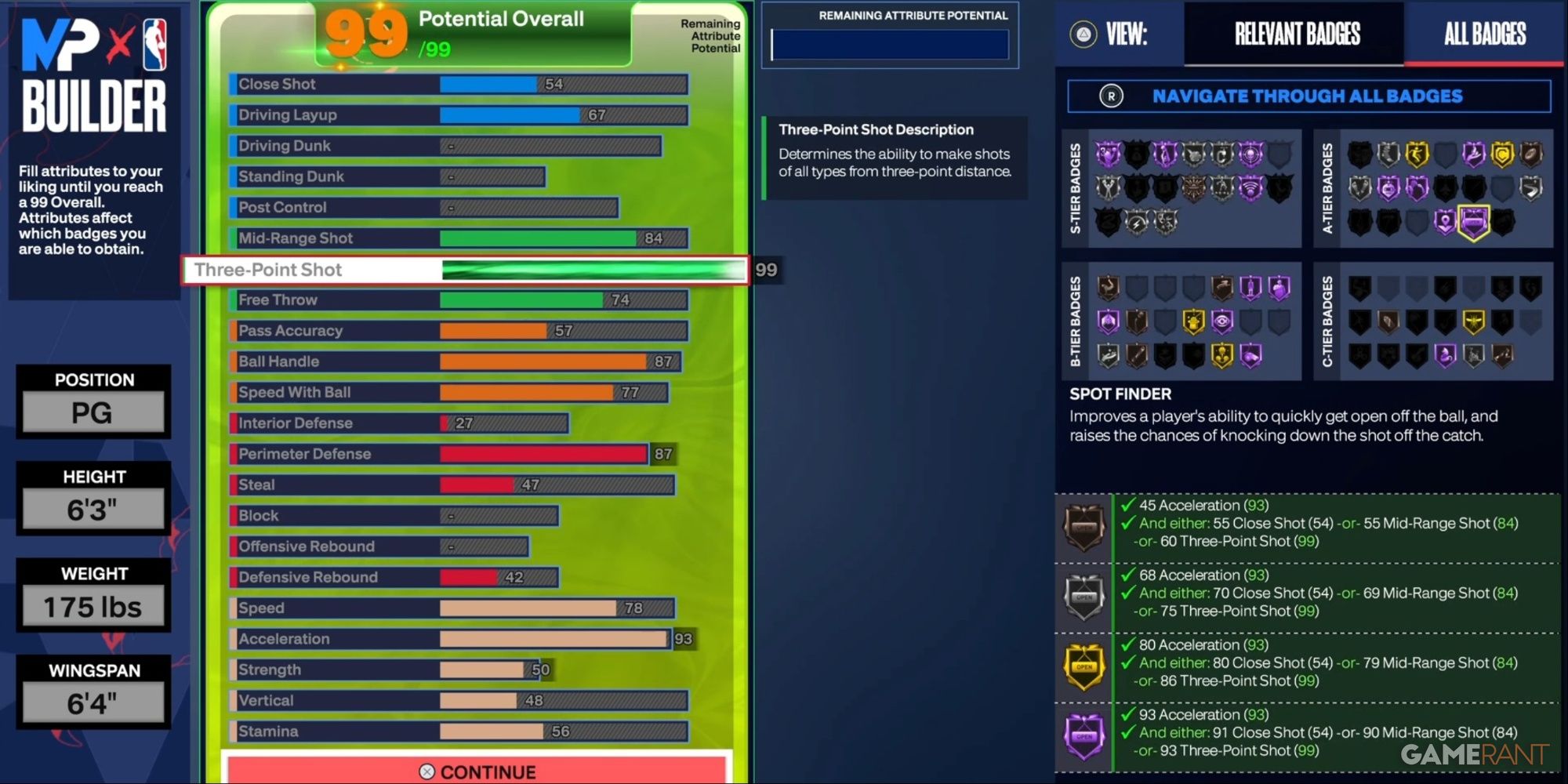 The builder is one aspect of the game that 2K continues to work on in a sometimes futile attempt to create a better experience. Most complaints about the builder in past years focused on builds that were broken or too good. 6'9″ point guards were the best example in 2K23.
This year, an effort was made to even the playing field through Specialist abilities, which allowed players to be great in one or two things as opposed to letting them become overpowered.
3

New Takeover System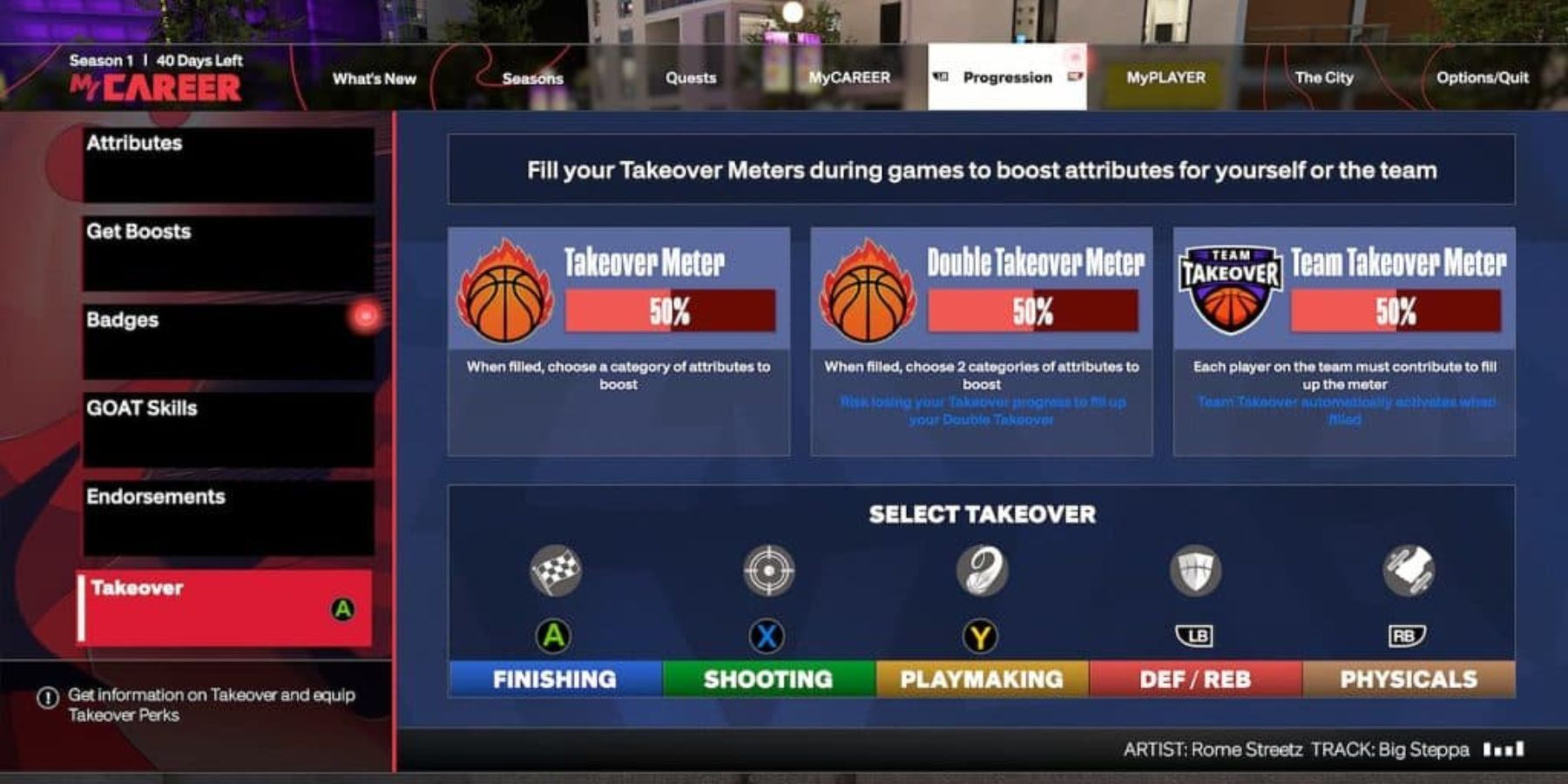 The old takeovers that would grant the player with very specific abilities finally came to an end. Now, when players unlock a takeover, they can select an attribute boost for any of the categories in the game. The same happens with the double takeover, which lets the player choose two different categories to boost. For example, those trying to protect their lead could choose defense/rebounding and physicals and get a massive boost at that end of the floor.
The team takeover on the other hand boosts each player's main category and also allows the players to select if they want to control the whole team or maintain the player lock.
2

Adding The LeBron Era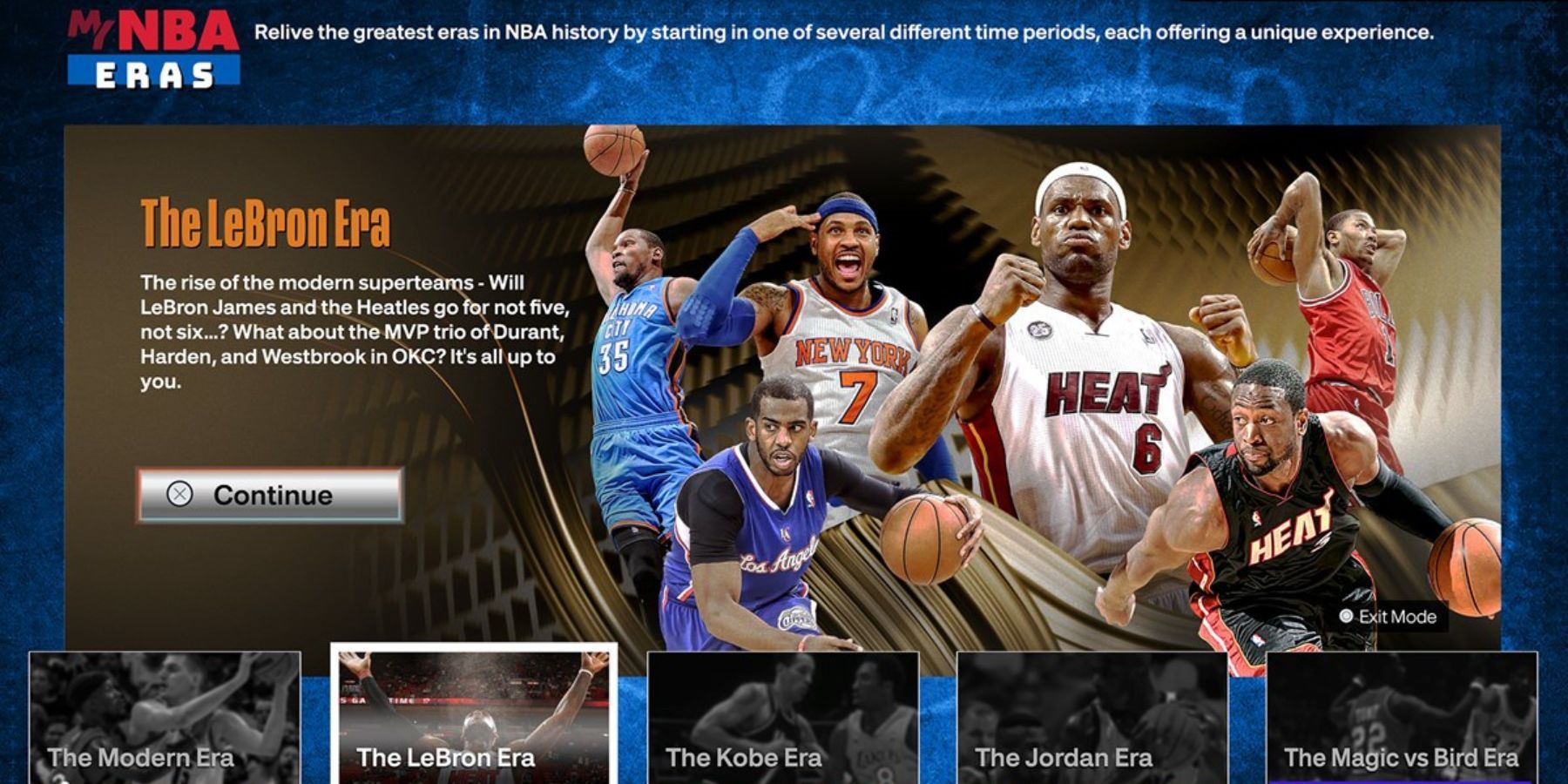 A clear symptom of the direction the franchise is taking is forgetting about any mode outside MyCareer and MyTeam. Last year, the game surprised everyone with the addition of the MyNBA eras, a welcome change and a refreshing idea. This year, the LeBron era was added.
Although the eras are a new mode that needs some refining, they offer a much-needed change. It wouldn't be a surprise if, in a few years from now, the Stephen Curry era pops up.
1

New Career Path Options For The W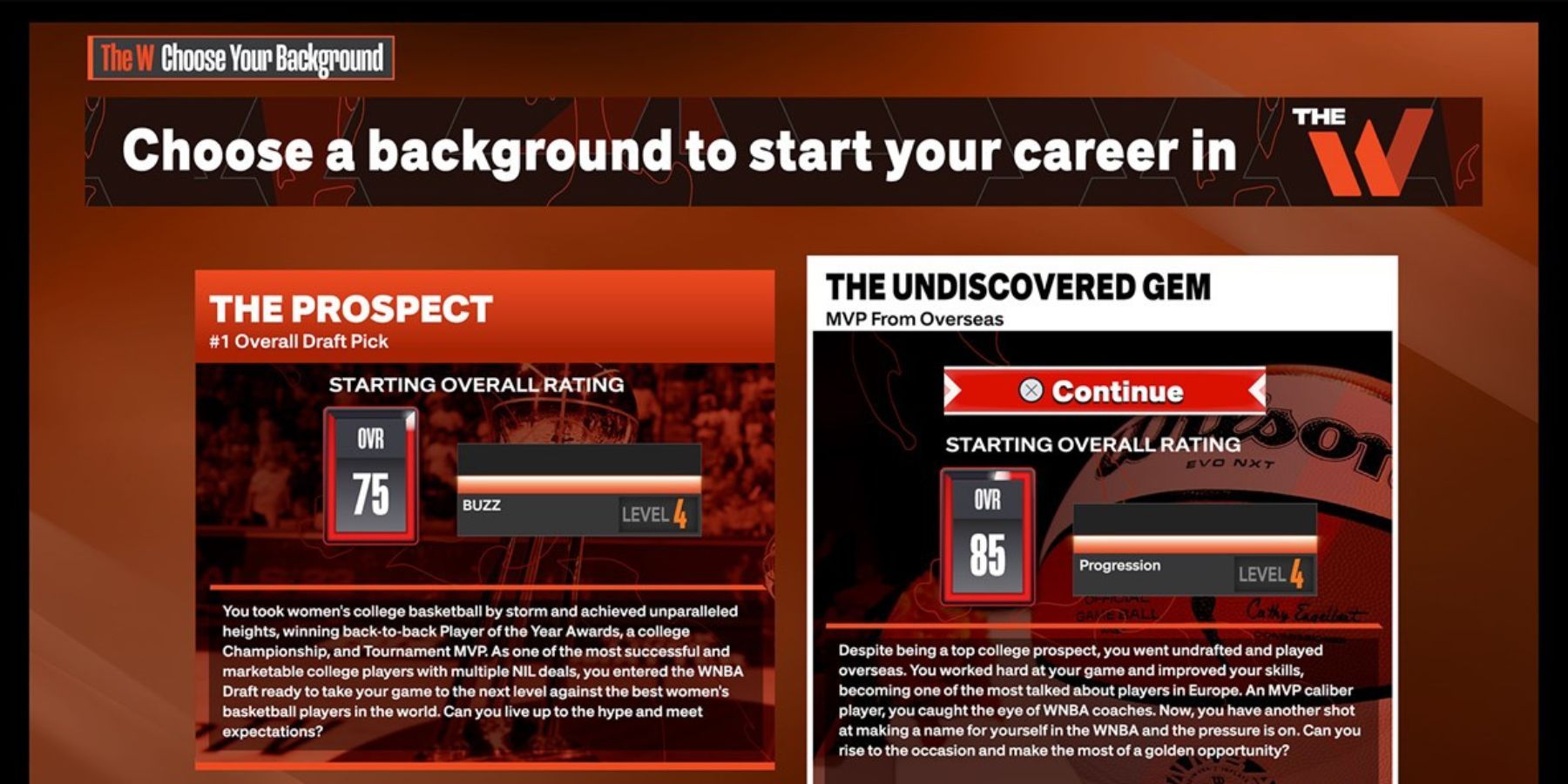 The W or the MyCareer version for the NBA is by far the best mode featuring the NBA, and this year, it got a major update with two different backgrounds to start a career that define the player's early steps as they progress in the different tiers.
The mode that made players fantasize about MyCareer without VC or a city is now more diverse and has more layers of development that consider the player's decisions. The W is far from being as complete as MyCareer but keeps getting better and works perfectly to avoid the pay-to-win system.
NBA 2K24is now available on PS4, PS5, Nintendo Switch, Xbox One, Xbox Series X/S, and PC.
More: NBA 2K24: Best Custom Jump Shot
Source link