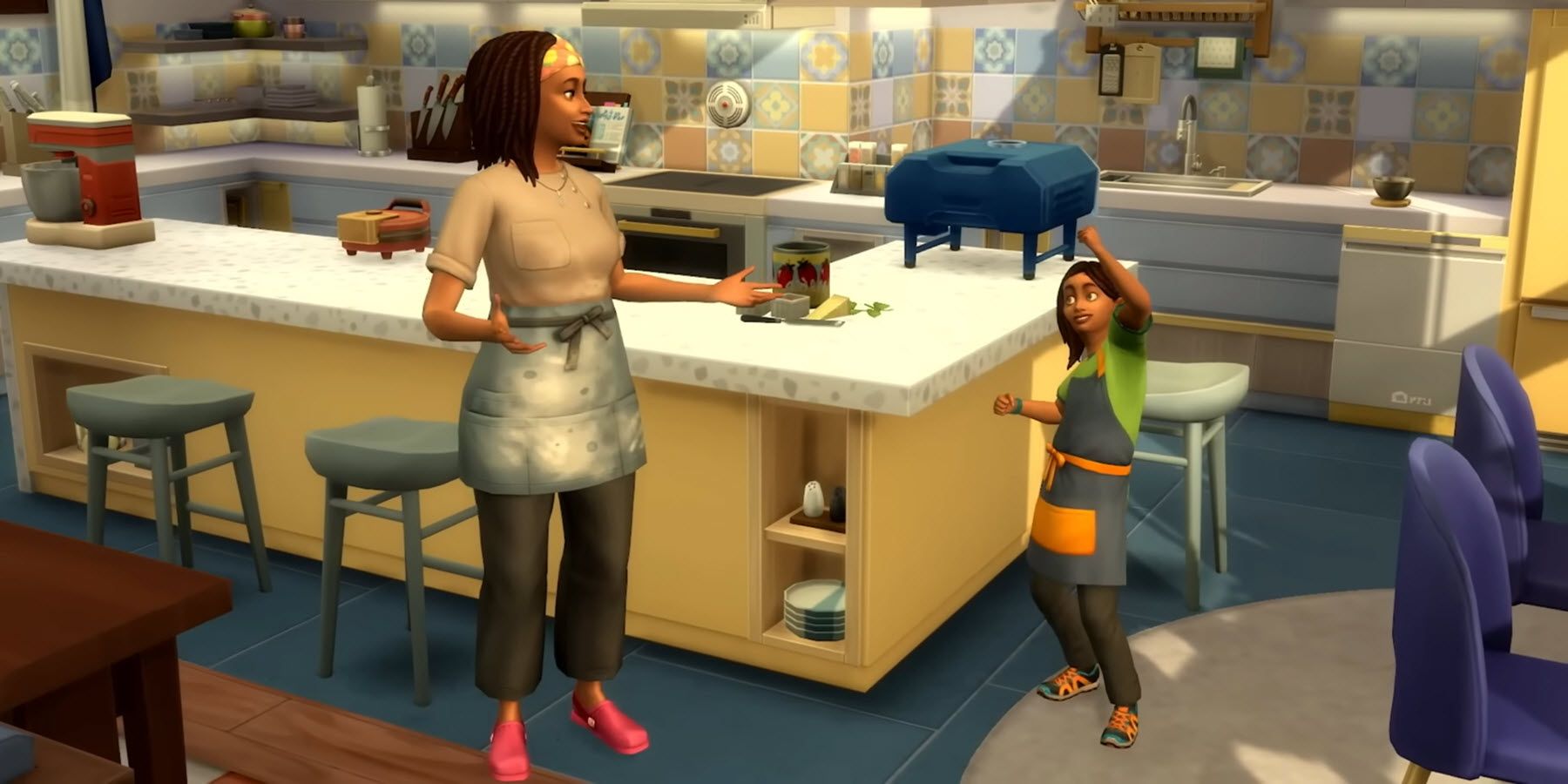 Highlights
The Sims 4's new "Home Chef Hustle" Stuff Pack is set to release on September 28, offering culinary-themed content to satisfy fans' cravings for more Sims content.
The pack includes European-inspired decor, new appliances, small appliances like Stand Mixers and Waffle Makers, and even a Countertop Pizza Oven with a focaccia bread baking option.
Players can also expect new hairstyles, food-themed accessories, and the ability to customize and use the 'Anywhere Any Fare Food Stand' to sell their culinary creations.
The next Stuff Pack for The Sims 4 has finally received an official release date. The Sims 4 has been a must-have in the life simulation video game genre since its debut in 2014. Created by Maxis and published by Electronic Arts, the game series has seen countless expansions, game packs, and stuff packs that have continued to keep its community engaged.
For the first time in over two and a half years, a new Stuff Pack is slated for release. Fans have been eagerly awaiting more content, especially given recent updates from EA on The Sims 5 development, which included the reveal of free-to-play elements just a few days ago in the latest 'Behind the Sims' video. The new addition is coming soon, poised to deliver on many Simmers' culinary fantasies.
RELATED: How The Sims 5 Could Put Less of a Generic Spin on the Caliente Sisters
In terms of specific features, "Home Chef Hustle" is divided into four primary components. The decor includes counters, cabinets, and matching home appliances such as ovens, fridges, and dishwashers, all inspired by European designs. Small appliances like Stand Mixers, Waffle Makers, and Countertop Pizza Ovens make their entry, and the last item even offers a focaccia bread baking option. Players can also don new hairstyles and food-themed accessories, all integrated into the new 'Anywhere Any Fare Food Stand,' which can be customized and used to sell their culinary creations.
Players using The Sims 4 Free Build mode will find these new additions to be a valuable asset when it launches on September 28, for PlayStation, Xbox, and PC platforms. The new content will be available via all expected online marketplaces including the EA app, Origin, Steam, and the Epic Games Store, and it is priced at approximately $9.99.
The Sims 4 is one of the best architecture games that allows build impressive houses and constructions, letting players unleash their minds in impressive and detailed designs. The new Stuff Pack, however, narrows its scope to appeal to the culinary enthusiasts among the gaming community, offering a more immersive role-playing experience.
For an industry often dominated by fast-paced action and complex storylines, the simple joys of creating and managing everyday life in a game like The Sims 4 can offer a unique form of escapism. The addition of the Home Chef Hustle Stuff Pack also serves to enrich the already varied kinds of lots available in The Sims 4. In this light, the Home Chef Hustle Stuff Pack can be seen as another stepping stone in broadening the game's capabilities and keeping the community engaged, while fans wait for more definitive news on The Sims 5.
The Sims 4 is available now on PC, PS4, PS5, Xbox One, and Xbox Series X/S.
MORE: The Sims 4: How to Travel
Source link