Highlights
Resident Evil 4 Remake received high praise but faced criticism for its cut content, including the removal of the original's Separate Ways DLC campaign.
One notable issue was the voice performance of Ada Wong in the remake, which didn't match her portrayal as a sassy and sultry action-hero spy.
The voice actress, Lily Gao, faced online harassment and death threats for her portrayal, highlighting the need to separate fair criticism from inappropriate behavior.
When Resident Evil 4 Remake released at the start of the year, both critics and fans were ecstatic with the final result. A classic that no one thought even needed a remake, Capcom somehow managed to elevate practically every facet of Resident Evil 4, and in the process created one of the greatest action survival horror games of all time, once again. But despite that heavy praise, Resident Evil 4 Remake wasn't perfect.
One of the biggest criticisms surrounding Resident Evil 4 Remake was its cut content. Boss fights, enemy encounters, and several story beats were all missing from the remake, and while fans agree that most of these weren't necessary for Resident Evil 4 Remake to be a great game, many fans did believe that the removal of the original's Separate Ways DLC campaign was a big slight against the game. But after months of waiting, Resident Evil 4 Remake is finally about to be complete, though its upcoming Separate Ways DLC might suffer one of the base game's more glaring issues.
RELATED: Resident Evil 4's Separate Ways DLC Could Just Be a Taste of What's to Come
Resident Evil 4's Separate Ways DLC May Still Suffer From Rough Voice Performances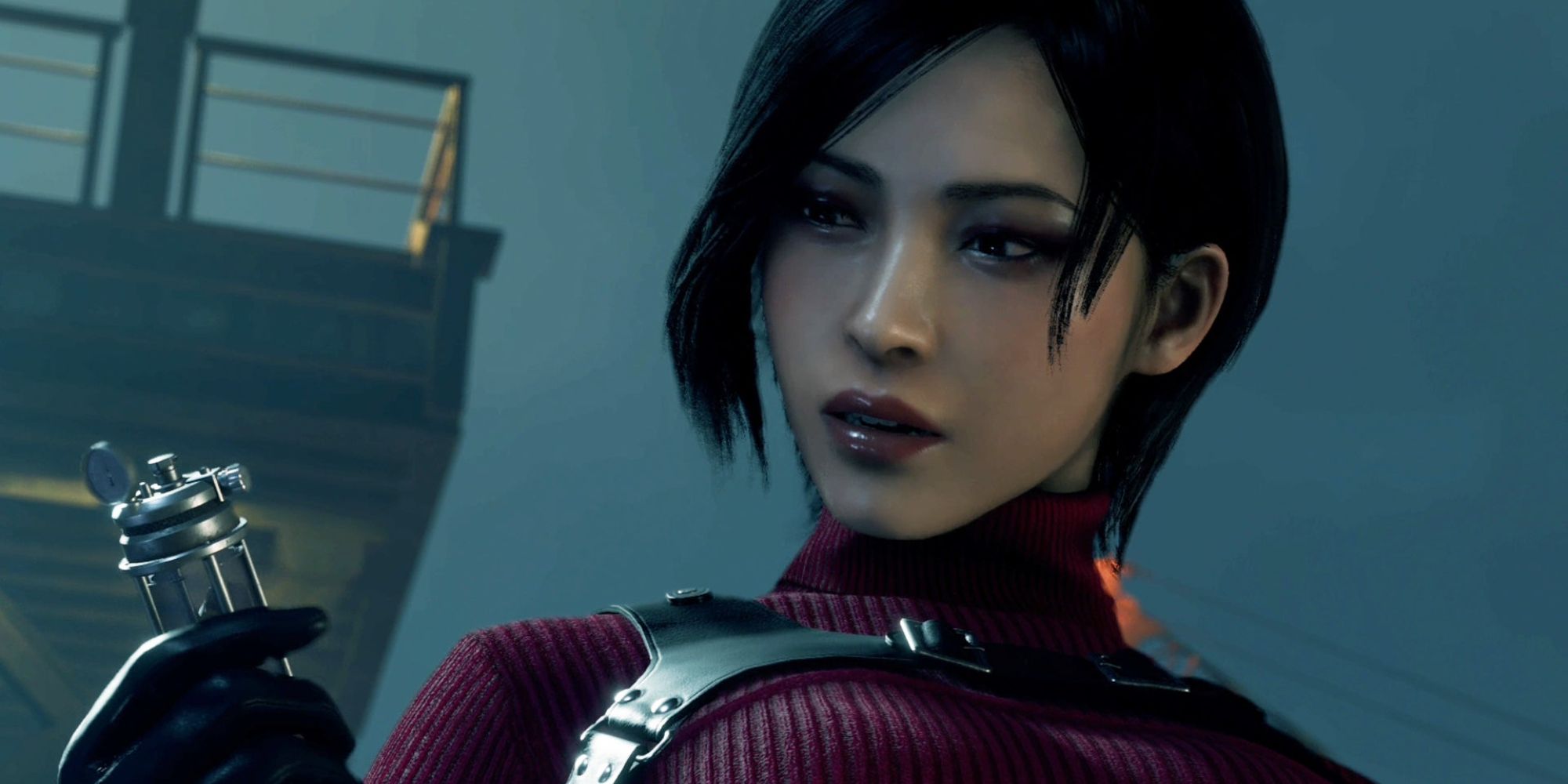 Resident Evil 4 Remake was widely beloved by both fans and critics, with some truly phenomenal gameplay, some great scares, and some excellent visuals and sound design. But there was one fairly obvious issue that plagued the remake, and that was Ada Wong's voice performance. Though the remake's version of Ada had been given a slightly new look, she still acted just like her original 2005 Bond movie-esque counterpart, but her voice didn't really fit that portrayal.
While the original version of Resident Evil 4's Ada Wong was a sassy or sultry action-hero spy, and the remake's design retained that concept, her voice performance didn't really capture that same energy at all. Instead of mysterious, aloof, or playful, Resident Evil 4 Remake's Ada Wong sounded just a bit bored, which didn't mesh well at all with the game's often over-the-top action-horror tone.
While fair criticism is a natural part of media consumption, it's never okay to harass anyone involved in the project, and that's exactly what some people did to Ada Wong's voice actress, Lily Gao when the game first came out, causing her to deactivate her social media accounts and release a statement online. In the statement, Lily Gao expressed her disappointment that the first Asian woman to actually play Ada Wong was receiving death threats online for her portrayal. Gao also mentioned that she was trying to portray her Ada Wong as a survivor, as opposed to a "sexualized, mysterious" stereotype.
While this is a completely understandable direction to take the character in, it just may not be what fans want from the character of Ada Wong. Unfortunately, Ada Wong isn't an original character, but one that's been around since Resident Evil 2 in 1998, and in that time Capcom has firmly cemented her as this sassy action-hero-like character, and that's simply what fans expect to see, especially in a remake. But that doesn't mean that the character of Ada Wong needs to be two-dimensional, or that Lily Gao needs to be replaced. There's room for Lily Gao's Ada Wong to be both a toughened survivor, and a charismatic femme fatale, and Resident Evil 4 Remake's upcoming Separate Ways DLC could be the perfect place to show that subtle balance of the two.
Resident Evil 4 Remake is available now on PC, PS4, PS5, and Xbox Series X/S.
MORE: Resident Evil's Greatest Strength is Also Its Greatest Weakness
Source link