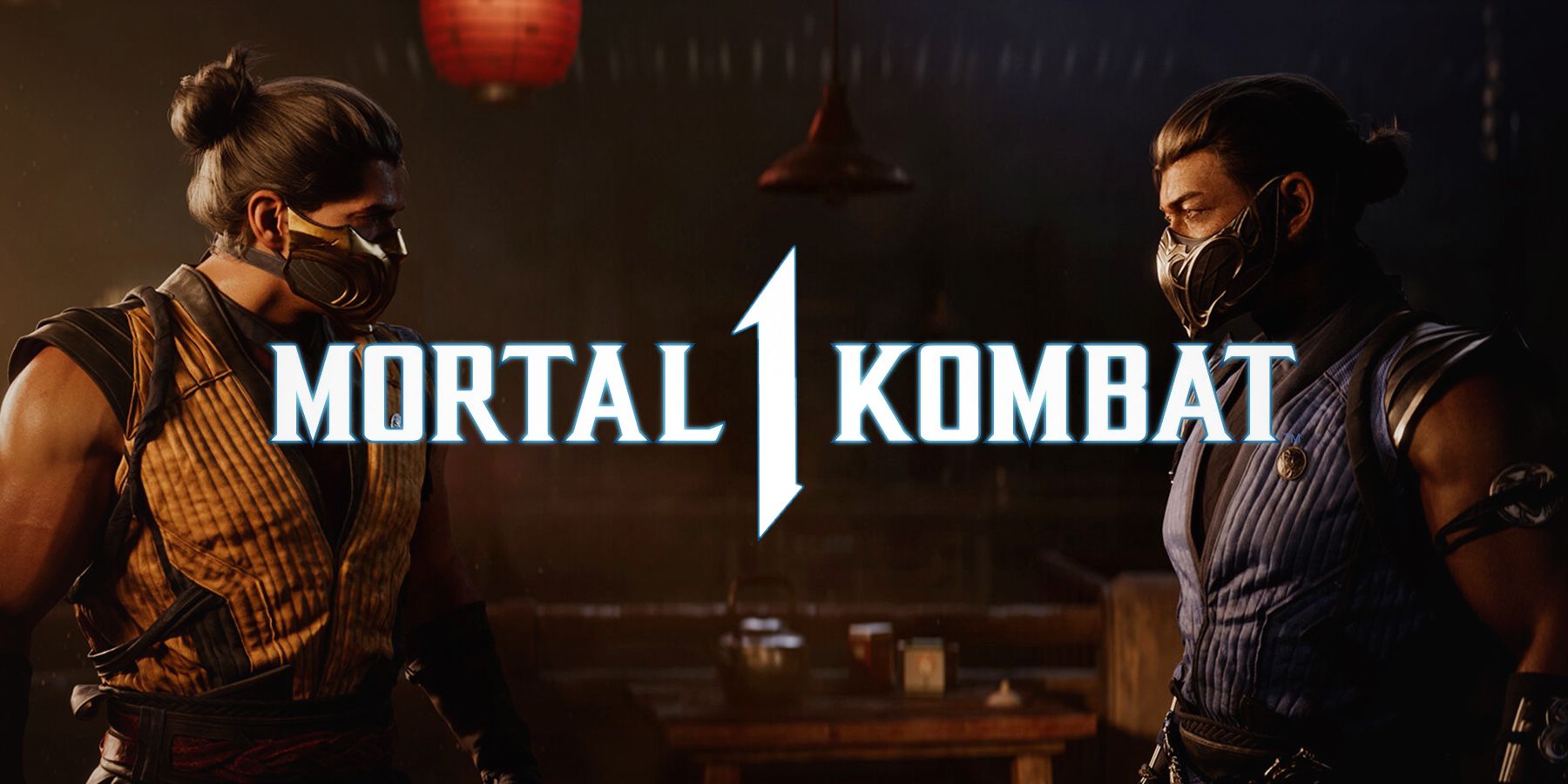 Highlights
Fans of Mortal Kombat 1 are disappointed that unlockable cosmetics are not available to both players during local multiplayer fights.
The game features an in-game store where players can purchase a variety of gear using Seasonal Kredits and Dragon Krystals.
Some fans are calling on NetherRealm Studios to address the issue, but based on previous experiences, it is unclear whether this complaint will be resolved.
Some Mortal Kombat 1 fans have recently taken to social media to bemoan the fact that the game's unlockable cosmetics aren't available to both players during local multiplayer fights. Their complaints emerged online just as Mortal Kombat 1 was treated to a global release on September 19 following a brief early access period.
Unlike NetherRealm Studios' recent games, Mortal Kombat 1 does not emphasize alternate skins too much. That's not to say the latest installment in the long-running franchise is lacking in cosmetics, having debuted with a full-fledged in-game store that sells a variety of gear in exchange for Seasonal Kredits and Dragon Krystals. While both of those currency types can be earned through regular play, Dragon Krystals are also available for purchase, starting at $4.99 for 500 of them.
RELATED: Ed Boon Considered Making Every Mortal Kombat 1 Character Played By A Celebrity
And though it's no surprise that the in-game cosmetics are inherently tied to the buyer's account, some Mortal Kombat 1 fans were still disappointed to learn that purchasing them doesn't make them accessible to both players in local multiplayer sessions. Player 2 is instead always forced to use the default skins, with that drawback annoying hundreds of fans who recently voted to send one thread complaining about it to the front page of the r/MortalKombat subreddit.
Many people chiming in on the discussion hence called for NetherRealm to address this shortcoming, positing how preventing opponents from accessing the host's cosmetics in local multiplayer sessions is an anti-consumer move with no palpable benefit. Others adopted a more resigned stance, recalling how the 2019 Mortal Kombat 11 had the exact same issue and never addressed it, concluding that it's naive to expect its sequel to be any different. That limitation of the previous entry in the franchise also wasn't unprecedented, as NetherRealm already implemented a similar local multiplayer system in Injustice 2, which was released in 2017.
As part of the discussion stemming from these newly surfaced grievances, some of the fans also complained that Player 2 in offline multiplayer can't see the Mortal Kombat 1 fatalities previously unlocked by the host. And though the same applied to MK11, it would appear that this limitation is still purely visual, with early player reports suggesting that all of the game's fatalities can be performed irrespective of whether they are reflected on one's move list.
NetherRealm already released the first Mortal Kombat 1 update ahead of the game's full-fledged launch, with many more patches being expected to follow. However, given the studio's recent track record with offline modes in its fighting games, it's dubious whether this particular local multiplayer complaint will ever be addressed.
Mortal Kombat 1 is available now on PC, PS5, Switch, and Xbox Series X/S.
MORE: Mortal Kombat 1 Has a Chance to Take its Kameo Fighters to the Next Level
Source link