Highlights
Assassin's Creed has dominated the historical action-adventure genre, but the lack of competition is surprising given its popularity and formula.
The Assassin's Creed formula, with its historical settings and gameplay, has the potential for other developers to create similar experiences that push the envelope.
A competing franchise could offer a return to the traditional style of Assassin's Creed games and address criticisms of the series, potentially improving it and forcing Ubisoft to reevaluate certain aspects.
It can be argued that Assassin's Creed has been leading the gaming industry when it comes to historical action-adventure titles. One of the biggest selling points of any upcoming Assassin's Creed game is the setting, combined with satisfying and low-stakes action-adventure gameplay. With several Assassin's Creed games on the horizon, it might be time for another developer to enter the arena and offer an alternate experience.
There have been games inspired by the Assassin's Creed franchise, with notable examples including 2020's Ghost of Tsushima. However, given how popular the franchise has become over the course of the last two console generations, it's somewhat surprising that there haven't been more attempts to follow the formula it has developed. Assassin's Creed is best known as a historical action-adventure series where players can explore iconic real-world settings recreated in stunning detail, all while enjoying fairly straightforward combat and traversal mechanics. That said, Assassin's Creed is far from perfect, and another series offering similar historical settings and gameplay could be good for the industry as a whole.
RELATED: Why Ubisoft Going All-In on Assassin's Creed is a Double-Edged Sword
The Assassin's Creed Formula is Rife with Potential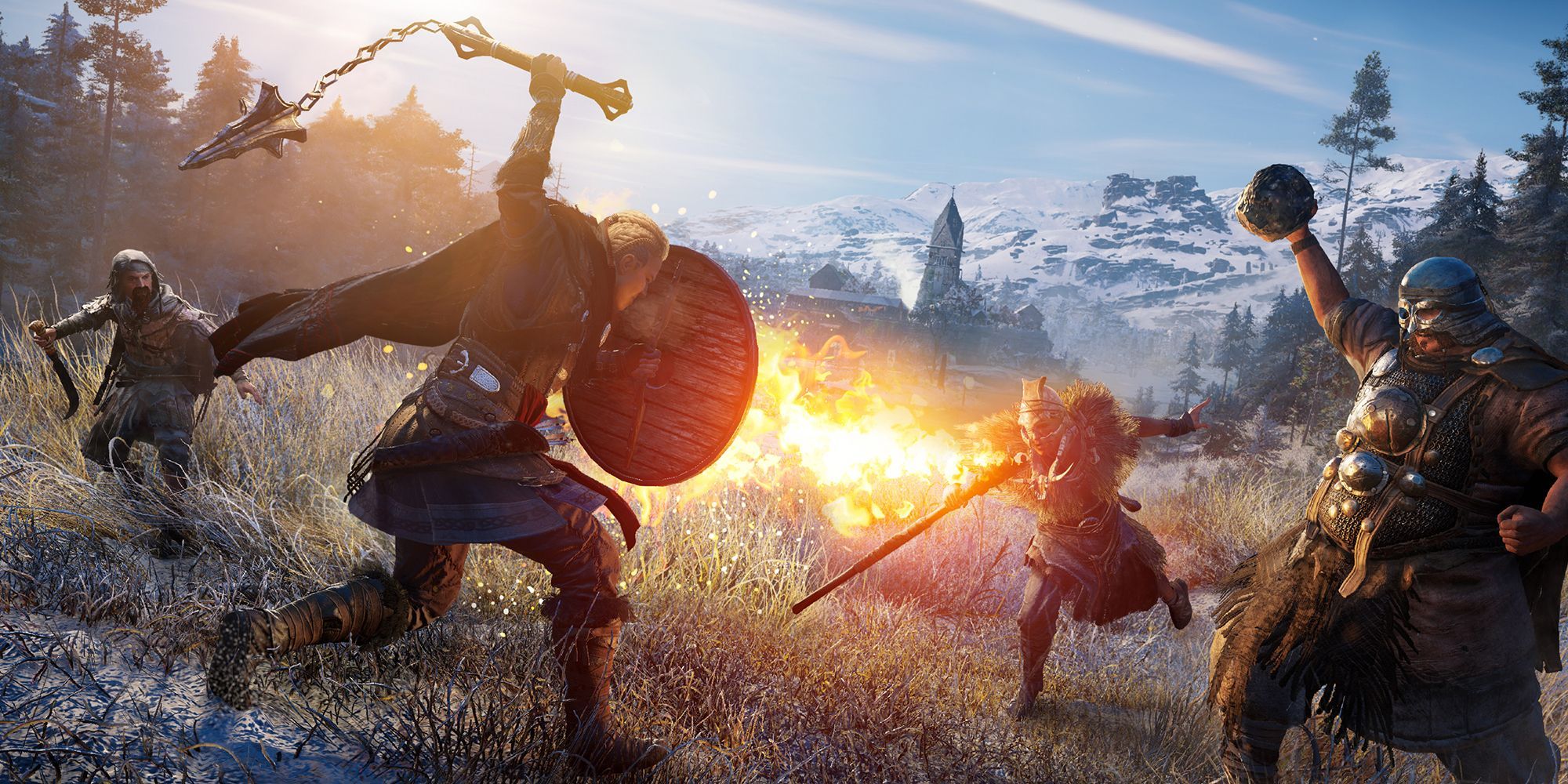 Assassin's Creed was far from the first series to center on real-world history, but it managed to offer something fresh, modern, and engaging. By implementing traditional third-person stealth and action mechanics, alongside a rock-solid traversal system, the franchise allowed players to experience historically rich locations like 12th-century Jerusalem and revolution-era France. This has provided great gaming experiences, but other games following this rough template could continue to push the envelope.
Assassin's Creed departed from its roots back in 2017 with Assassin's Creed Origins, and while many fans love these newer titles, there are still players who are clamoring for a return to the traditional, non-RPG style of the older games. A competing franchise could provide this, revitalizing the fundamentals of the series and sanding down some of its rougher edges. This would allow players to get their fix of the older style of AC game, while still leaving room for Ubisoft to build upon the foundations laid by Origins.
Moreover, a competing franchise would be unshackled from the more controversial elements of the Assassin's Creed franchise. There are plenty of gamers who come to the franchise looking for grounded, history-centric experiences, but Assassin's Creed has become more fantastical, introducing alternate dimensions, time travel, and magical abilities.
Other common criticisms of the series include a somewhat lackluster overarching story that connects to the modern day and an overabundance of open-world content that isn't distinct enough to remain engaging. A new historical action franchise wouldn't be tied to the narrative or design staples of the Assassin's Creed series, nor would it be constrained by Ubisoft's typical approach to open-world game design, and could thus be a breath of fresh air.
It's possible that a competing series could actually improve Assassin's Creed itself. As it stands, Ubisoft doesn't have much reason to address many of the critiques of the series, since players can't get an AC-style experience anywhere else. Assassin's Creed's microtransactions are a good example; the series' in-game purchases are often considered some of the most egregious in the industry, and if a new, similar franchise could succeed without such microtransactions, it might urge Ubisoft to reconsider its approach to the system.
Ubisoft's approach to the Assassin's Creed series has been successful, and it looks like it could have a promising future. However, the franchise has many flaws and generally controversial aspects, and the arrival of a true competing series could offer a solid alternative to players looking for a different take on the formula while forcing Ubisoft to aggressively improve on the Assassin's Creed series.
MORE: Why Assassin's Creed 4's Steam Removal Isn't a Big Deal
Source link