Highlights
Red Dead Redemption 2 pays homage to obscure North American history through its depiction of the forgotten tale of Vetter's Echo, showcasing Rockstar's historical knowledge.
The Vetter's Echo cabin in the game holds a terrifying secret – a large grizzly bear that attacks players when they enter. The cabin also contains clues about the real-life events that inspired the story, including a newspaper with messages written in blood.
Rockstar included gifts in the cabin as a tribute to Phillip Vetter, the real-life market hunter who met his demise at the hands of a grizzly bear. The scene demonstrates the game's commitment to representing forgotten tales and history.
As the axiom goes, art imitates life, and it is commonplace for developers to include remixed renditions of real-world events in their games. Franchises sometimes put unique spins on such incidents since sticking to the source material might not make for optimal storytelling, but the cultural importance of representing an event supersedes total accuracy. AAA games like Assassin's Creed 3 have enjoyed great success with their depictions of historical happenings, and Red Dead Redemption 2 employed a more nuanced approach to achieve similar results. With several seemingly innocuous cutscenes and missions littered across the map, not many gamers know the lore behind some of the Rockstar brainchild's features, and the Vetter's Echo cabin is one of such places in the title with real history.
Red Dead Redemption 2 is home to some of the most comprehensive lore on display in modern-day RPGs, and gamers are still uncovering secrets in every nook and cranny in the title years after its release. Since most sub-plots in the game don't have an official explanation, many theories have been proffered to decipher unclear storylines like the famous Mystery Tree Faces. However, other plot lines can be straightforward to follow, and a few are based on obscure North American history so that players can learn and play simultaneously. Rockstar's depiction of the late 19th-century tale of Vetter's Echo displays the developer's savvy historical knowledge, paying homage to a largely forgotten piece of the past.
RELATED: Red Dead Redemption 2's Frozen Neanderthal Mystery Explained
Vetter's Echo is a Rendition of a Real-Life Event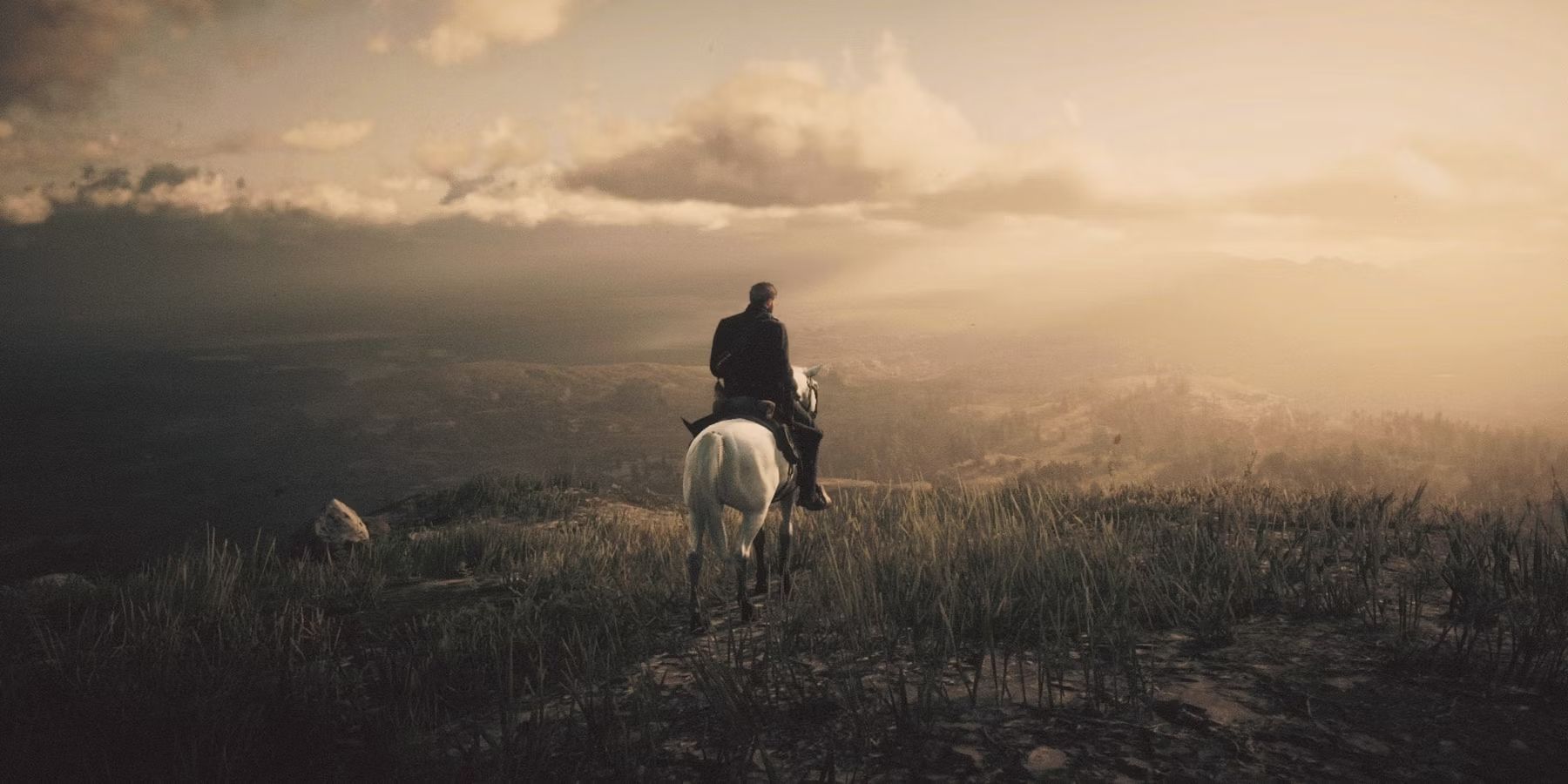 Jumpscares are a more favored feature in horror games like Silent Hill, but the odd heart-jolting action is always welcome in regular-themed titles, and entering the Vetter's Echo shack without prior knowledge of what awaits inside is a rude shock. Located in the Big Valley region of the West Elizabeth territory, gamers will note that the building's back door has been destroyed and ripped off its hinges, although there is no clue in the surrounding area of what forces would be responsible for the destruction. The sight might put more discerning players on edge, but during most first-time playthroughs gamers are blissfully unaware and unprepared for the danger lurking.
Once players enter the cabin, they are greeted by a terrifyingly large grizzly bear who doesn't appreciate the company, launching into a ferocious attack intended to catch Arthur Morgan off-guard. After successfully fighting off the creature, surveying the room reveals a chaotic scene with an upturned easel and messy desk. There is also a corpse lying face down at the edge of the bed, an unfortunate victim of the bear attack, although there is no detail of his identity in the shelter. That corpse belongs to Phillip Henry Vetter, who met his demise at the hands of a grizzly bear on Wyoming's Greybull River in 1892.
A market hunter by trade, Vetter wrote a note to a friend stating his intention to go after a bear in the area. However, when the friend came across the cabin to weather a brewing storm, he found the door open and Vetter's body inside, with messages written on a newspaper's edge in his own blood detailing the aftermath of his battle with the grizzly. His rifle lay close to the river with two spent casings where the attack took place, and Red Dead Redemption 2 depicted this in the form of a bloodstained tent with a lockbox containing Rifle Cartridges, Predator Bait, and the Special Miracle Tonic Pamphlet.
Vetter's newspaper scramblings were also represented in Red Dead Redemption 2, as the scattered desk contained the Dear Annabella and A Day's Walk poems. Veering off-script from the source material, Rockstar included gifts in the cabin; a pipe for Dutch, a pocket watch for Lenny, and Cigarette Cards for the Black Widow Spider. The scene is a well-done tribute to Phillip Vetter, a name that isn't well-known in American history, and Red Dead Redemption's commitment to forgotten tales is quite commendable.
Red Dead Redemption 2 is currently available on PC, PS4, and Xbox One.
MORE: Red Dead Redemption 2: The Mayor of Strawberry Hides a Dark Secret
Source link