Highlights
The second half of Honkai: Star Rail Version 1.3 will feature the Quantum-type Preservation character Fu Xuan and a new four-star character, Lynx, the youngest sister of playable characters Serval and Gepard.
Lynx only seems to speak to characters she feels close to, which results in her coming off as introverted and lazy.
As a healer, Lynx follows the Path of Abundance and possesses abilities that can heal and increase the Max HP of allies, dispel debuffs, and provide continuous healing. She adds value to team compositions and deepens the lore of Jarilo-VI.
The story of Honkai: Star Rail so far has many players at the edge of their seats. Version 1.3 signaled the end of the Xianzhou Luofu arc as the Astral Express Crew gears up to travel to the next world. The first phase of the update also introduced players to the five-star banner Destruction character Imbibitor Lunae, which is the true identity of Dan Heng.
For the second half of Version 1.3, the next five-star banner character will be the Quantum-type Preservation character Fu Xuan. Honkai: Star Rail's Warp banner will also include a new four-star: Lynx, a Quantum-type Abundance character.
RELATED: Honkai Star Rail's Swarm Disaster Explained
Who is Honkai: Star Rail's Lynx?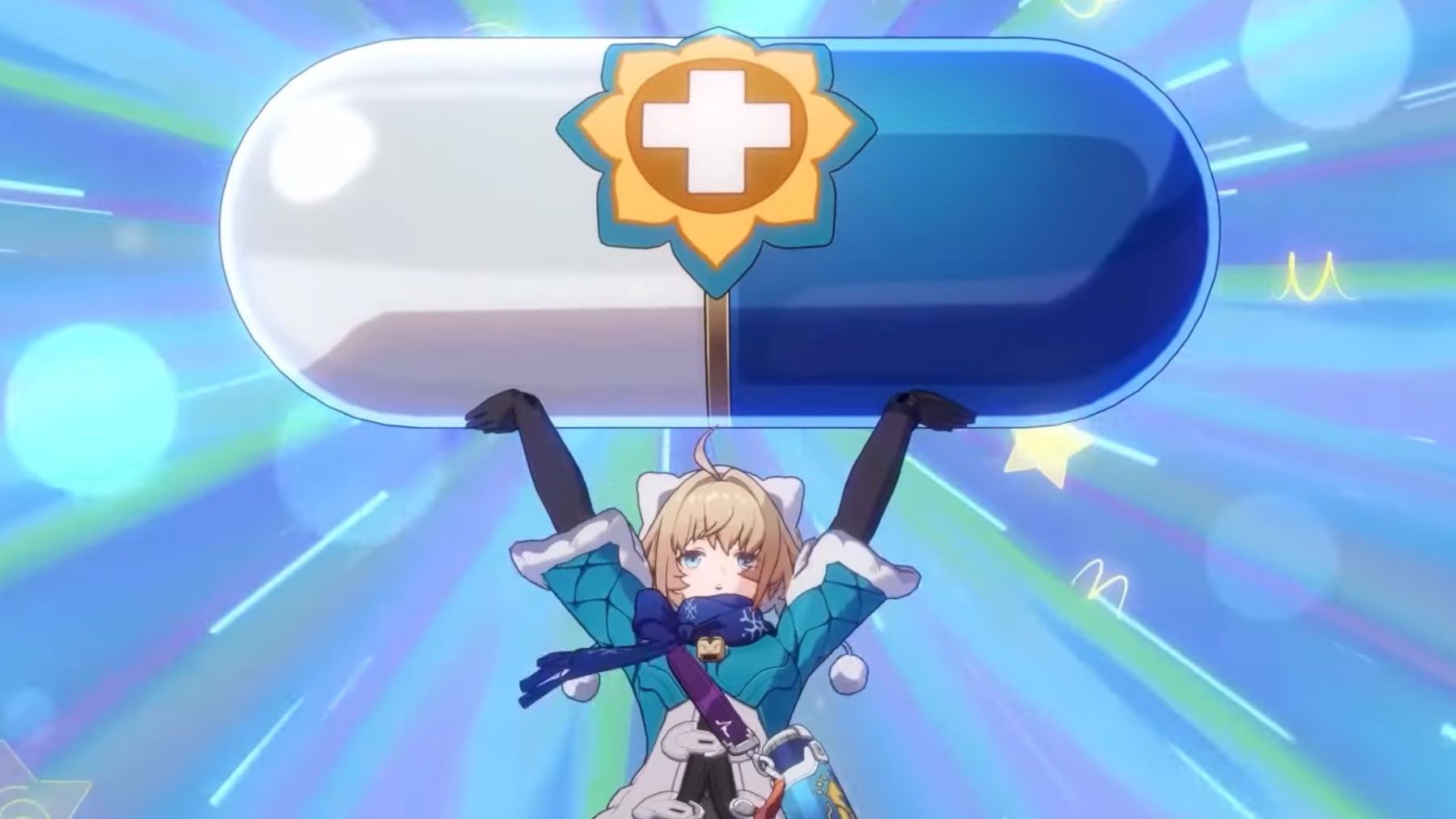 Lynx is part of the noble Landau family from Belobog City. She is the youngest sister of playable characters Serval and Gepard, both of whom have mentioned her in conversations with the Trailblazer. She is a renowned environmental explorer who spends a lot of time out in the Snow Plains—unlike her siblings who are stationed in the main city. She's determined to uncover and study the old history of Jarilo-VI, which has been buried due to the eternal winter, and bring them back to light. Although she never made an appearance in the story before, players could find a photo of Lynx on the Light Cone named "Warmth Shortens Cold Nights," where she's camping with Pela.
In her character announcement, Lynx was described as being highly capable of action despite her seemingly passive appearance and petite frame. She defends herself with an ice pick-like weapon, and carries a bag of supplies that can provide her with sustenance and healing when needed. Lynx was also described as "introverted and lazy" because she dislikes unnecessary socialization with anyone.
Based on the descriptions available, Lynx seemed a little aloof and only speaks with people she's closest with. So, it will be interesting to see how she will interact with the Trailblazer and the rest of the Astral Express Crew in the Honkai: Star Rail Companion Mission titled "Only A Child." This would also give players a glimpse of her relationship with her older siblings, Pela, and other Belobogians. Plus, it's possible that Underworld characters like Seele and Clara might meet her as well.
Lynx's Abilities Explained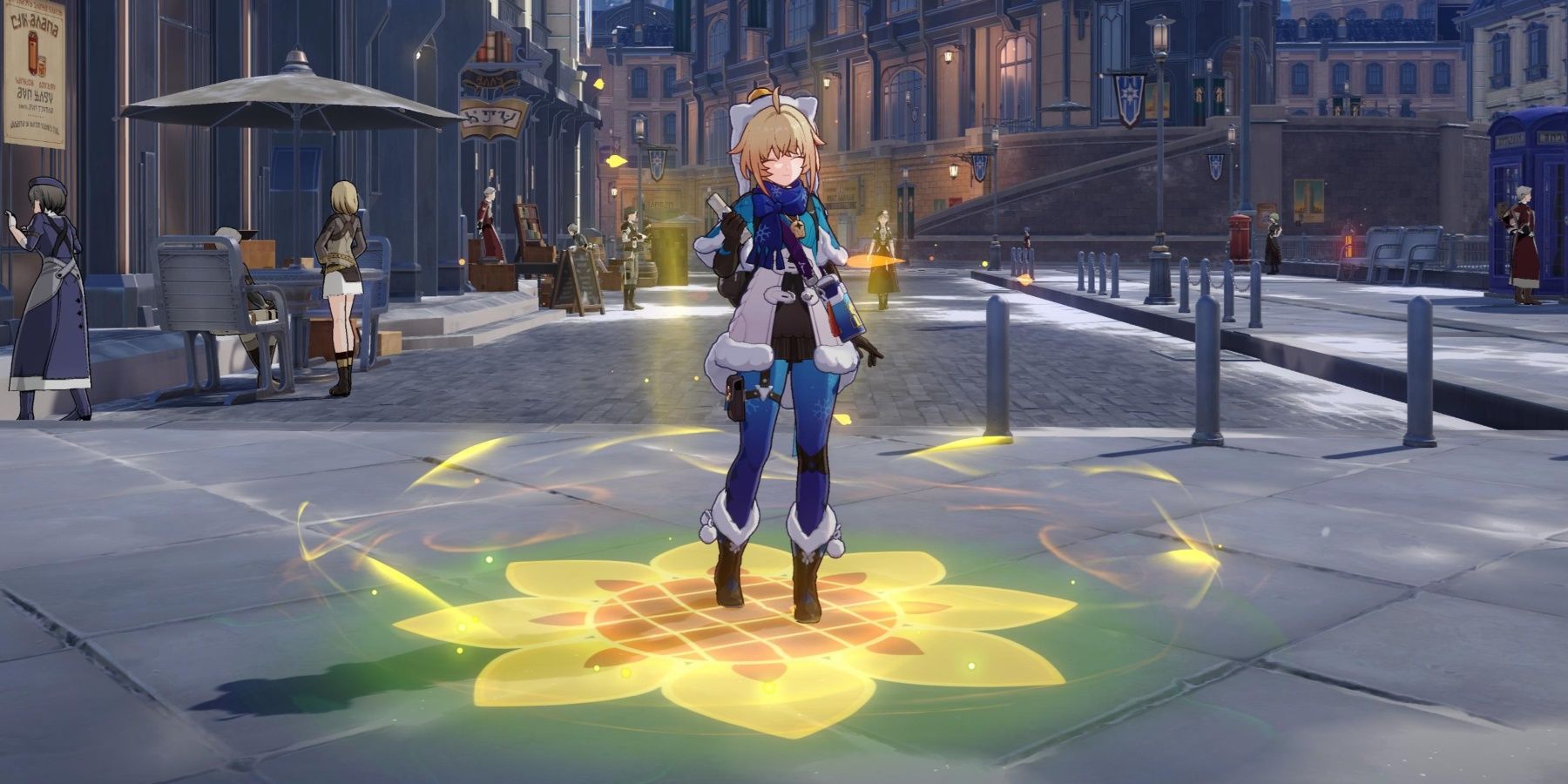 Lynx follows the Path of Abundance. This means that she's the fourth healer in Honkai: Star Rail's roster, along with Natasha, Bailu, and Luocha. Her Basic ATK simply deals Quantum DMG to a single enemy. Meanwhile, her ability kit can heal and increase the Max HP of a single ally with her Skill (Salted Camping Cans) to provide continuous healing thanks to her Talent (Outdoor Survival Experience). She can also dispel debuffs from all her allies using her Ultimate (Snowfield First Aid).
Salted Camping Cans not only heals units immediately and applies continuous healing, but it can also increase the chances of enemy attacks when it's used on Preservation or Destruction characters. This makes her the perfect healer for teams that use Blade as the main damage dealer and Gepard for shields. Players could also throw in Serval in their team comp for additional Lightning damage, and to complete the Landau siblings in battle. Likewise, Snowfield First Aid will be great against enemies that deal damage over time (DOT) as it can shed off all negative effects in one go.
Many avid players have pointed out that Honkai: Star Rail has placed a lot of importance on DPS characters based on its banner lineup so far. The arrival of Lynx, as well as Fu Xuan, would be a welcome addition as they're both support characters that will hopefully bring value to existing or new team comps. It will also be exciting to see how Lynx will further deepen the lore of Jarilo-VI.
Honkai: Star Rail is available now for Android, iOS, and PC. The PlayStation 5 version launches on October 11.
MORE: Honkai: Star Rail – Simulated Universe Swarm Disaster Guide (How to Unlock Chapters & More)
Source link