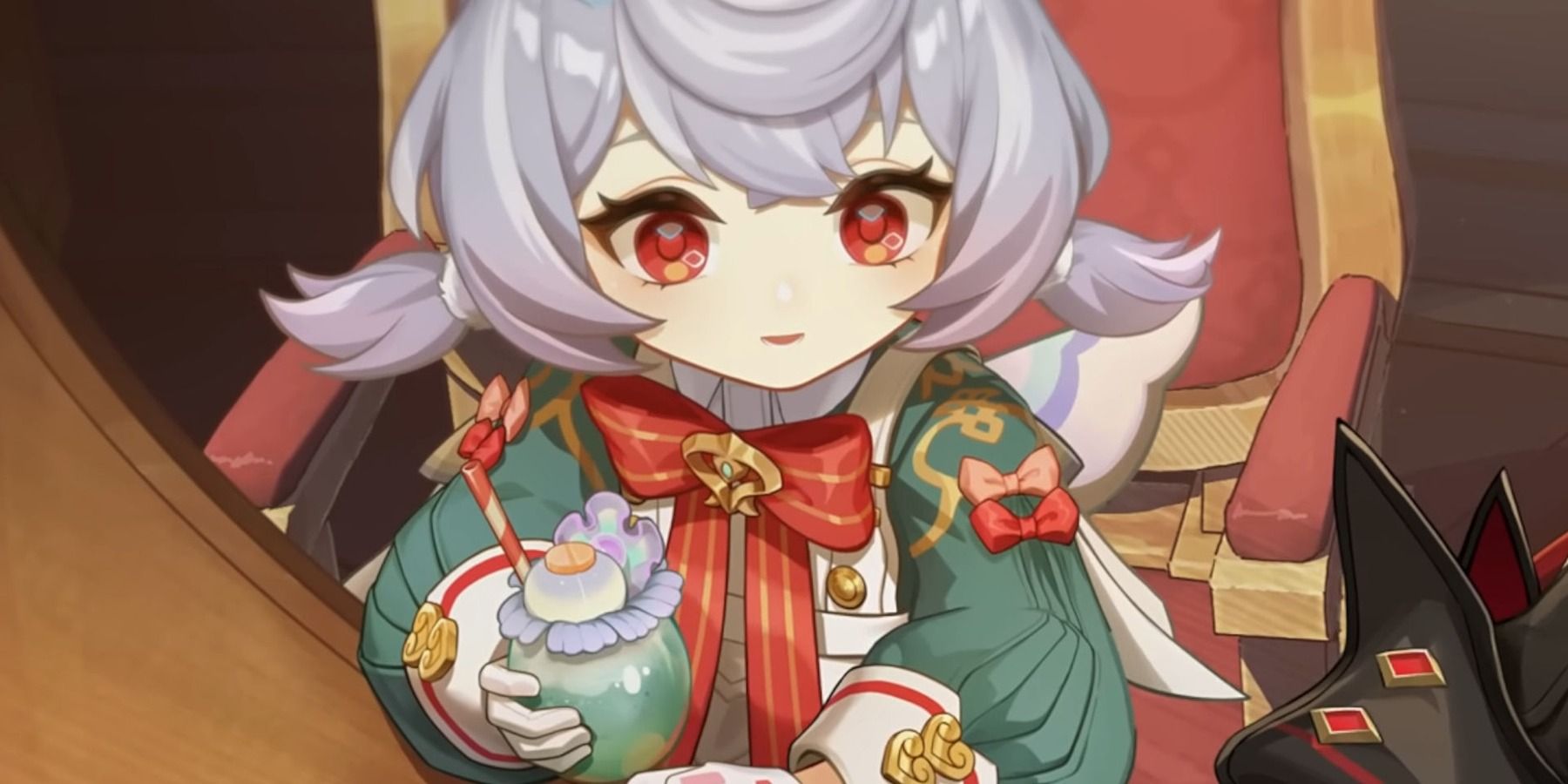 Highlights
A leak reveals the complete model of Sigewinne, a new playable unit in Genshin Impact, who is expected to arrive later this year.
Sigewinne is a Fontaine-based character who may have a connection with Wriothesley and is likely to appear on the same banner phase.
Sigewinne is rumored to be a four-star Hydro Bow user with potential as a DPS character and may have characteristics of a bartender and be connected to the mermaid-like Melusines.
A recent Genshin Impact leak has revealed the complete model of Sigewinne, a brand-new playable unit that is expected to arrive in the game later this year. Sigewinne is a Fontaine-based character that works with or for Wriothesley, a cryo catalyst user coming to the current banner in version 4.1. Information about this unit has been scarce since she appeared in a teaser trailer last month. Given Sigewinne and Wriothesley have a kind of friendship, players can expect the two characters to appear on the same banner phase.
Genshin Impact will soon bring a roster of playable units to the current banner, including Wriothesley, Clorinde, Chevreuse, Navia, Charlotte, and Furina. One of these characters is Sigewinne, who will allegedly be a four-star Hydro Bow user with incredible DPS potential. Some previous leaks suggest that she is a bartender similar to Genshin Impact's Diona, a multi-role character that can serve as support and healer. Additionally, Sigewinne may be connected with the mermaid-like Melusines, given that she has some aquatic features and rabbit-like ears. Not to mention, all details about her are subject to change.
RELATED: Genshin Impact Leak Hints at Version 4.3 New Characters
A new Genshin Impact leak from Reddit user ukrisreng showed the complete model for Sigewinne, which portrays a child character with thick tails, a nurse hat, and little wings. It looks like she combines a short dress with white pants and uses a heart-shaped accessory. There are also some decorative elements on her dress, such as miniature bow ties, a red ribbon, and a blue stone in the middle of her wings. It's a safe bet that she will be half the size of an average unit. The leak also suggested that Sigewinne is an Ousia character, which means she possesses a mysterious energy that exists in the Hydro region of Fontaine.
Many Genshin Impact players in the comments expressed their admiration for Sigewinne's outfit, with some claiming that the character's color scheme and accessories make her even more adorable. Despite being a Melusine, she looks human like everyone else in the game. As is the case with other leaks, players should take it with a grain of salt until HoYoverse officially reveals her model.
Ousia is a magical energy that appears in the form of glowing orbs. It's separate from the seven elements that exist in Genshin Impact's Teyvat, with which players can trigger an Annihilation reaction to unleash a greater type of energy. Aside from Sigewinne, Wriothesley, Lynette, and Navia are among the Fontaine-based characters that have the Ousia alignment.
Genshin Impact is currently available on Mobile, PC, PS4, and PS5. A Switch version is in development.
MORE: Genshin Impact: How to Unlock Fontaine Daily Commissions and Fontaine Reputation
Source link