Highlights
Mystery/thriller anime Undead Girl Murder Farce and Pluto offer unique murder mystery stories, one involving supernatural beings and the other advanced robots.
Pluto is based on a story arc from Osamu Tezuka's Astro Boy and is written by Naoki Urasawa, receiving universal acclaim and numerous awards.
The story follows robot inspector Gesicht as he investigates a string of murders, showcasing futuristic Earth and the rising anti-robot sentiment. The anime will have 8 episodes with 60 minutes of runtime each and will be released on Netflix.
Mystery/thriller is one of the few genres that are always present in every anime season. In the Summer of 2023, fans get a unique murder mystery series from an anime called Undead Girl Murder Farce. It is a story about a string of mysterious murders involving supernatural beings during the late 19th century.
As it happens, there will be a new murder mystery series in the upcoming Fall 2023 anime season. In a way, the story is similar to Undead Girl Murder Farce, but it is also the complete opposite at the same time. It is a story about a string of mysterious murders involving advanced robots that happened in an alternate future of the Earth. It's called Pluto, and this is everything that you need to know about it.
Related:The Best Psychological Anime, Ranked
From The Mind of Manga Legends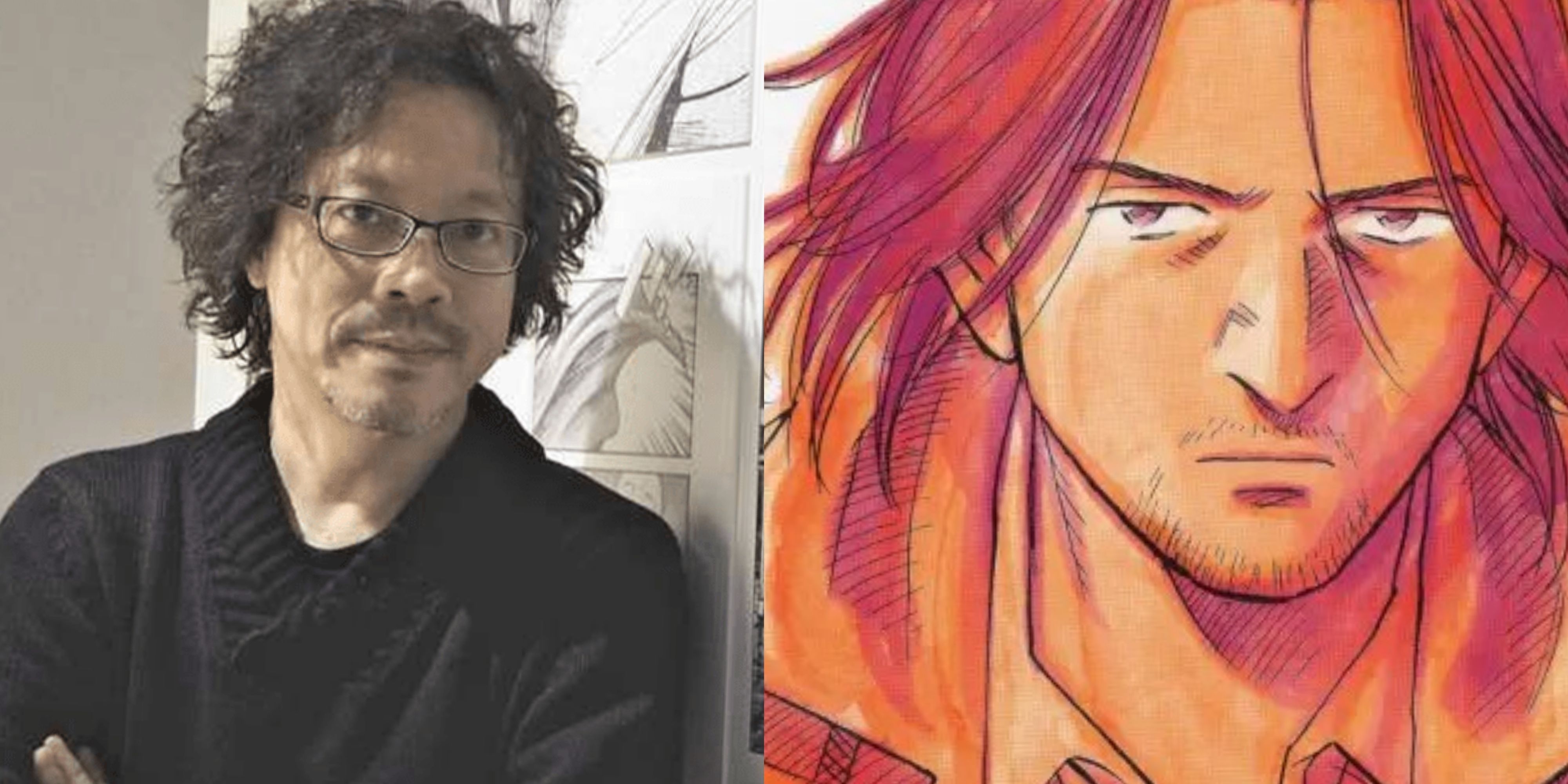 Pluto was the brainchild of two legendary authors in the world of Japanese manga. Naoki Urasawa (Monster, 20th Century Boys) and the Godfather of manga himself, Osamu Tezuka (Astro Boy, Black Jack, Dororo). The story of Pluto is based on one of the story arcs in Tezuka's Astro Boy, "The Greatest Robot on Earth" arc.
This particular arc has always been a favorite of Urasawa since he was a boy. He loves it so much that he begins to construct his own version of this arc. That's when Urasawa and his long-time editor, Takashi Nagasaki, approached Osamu Tezuka's son, Makoto Tezuka, with the idea of adapting this particular arc. Urasawa didn't intend to write the story at first, but Makoto Tezuka insisted that Urasawa should be the one to write it. And that was how Pluto came to be.
Naoki Urasawa wrote and drew a new chapter of Pluto every month from September 2003 until April 2009. There are 65 chapters in total, collected into 8 volumes. Pluto received universal acclaim from both critics and fans alike and earned numerous local and international accolades, such as the Excellent Prize at the Japan Media Arts Festival and nominations for the Eisner and Harvey Awards.
The Story of Pluto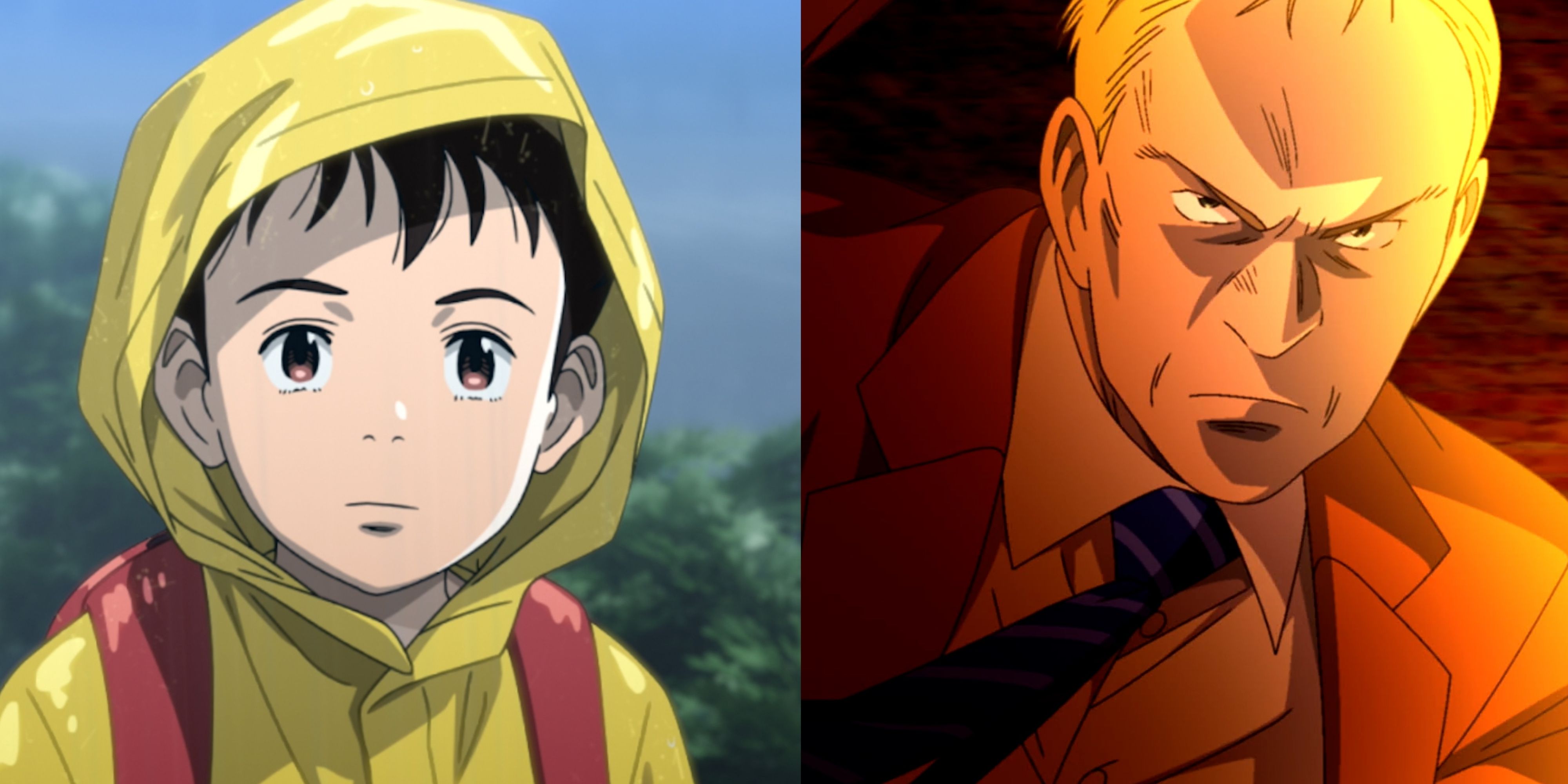 The story of Pluto revolves around an advanced and human-like robot named Gesicht. He is an inspector for Europol and is tasked to investigate a string of murders that happened to some of the most powerful robots and influential people from around the world. He travels the globe to look for shreds of evidence, talks to eyewitnesses, and even visits some of the robots that could potentially become the next victims of this mysterious killer. One of those robots is none other than Atom, the most powerful robot from Japan.
Through Gesicht's investigations, fans get to see the futuristic versions of different places on Earth, witness how robots have been integrated into human societies, and also see the slow and loud uprising of groups of people who hate robots with every fiber of their being.
RELATED:Best Sci-Fi Manga With No Anime Adaptations
Some people believe that the perpetrator of these mysterious cases is a robot as well. But, that is impossible because robots can't harm human beings. It is an irrefutable law that is baked into the code of every robot on Earth. So begins Gesicht's suspenseful journey that will take him into dangerous places and entangle him in issues that are way more complex than he ever imagined.
Characters And Staff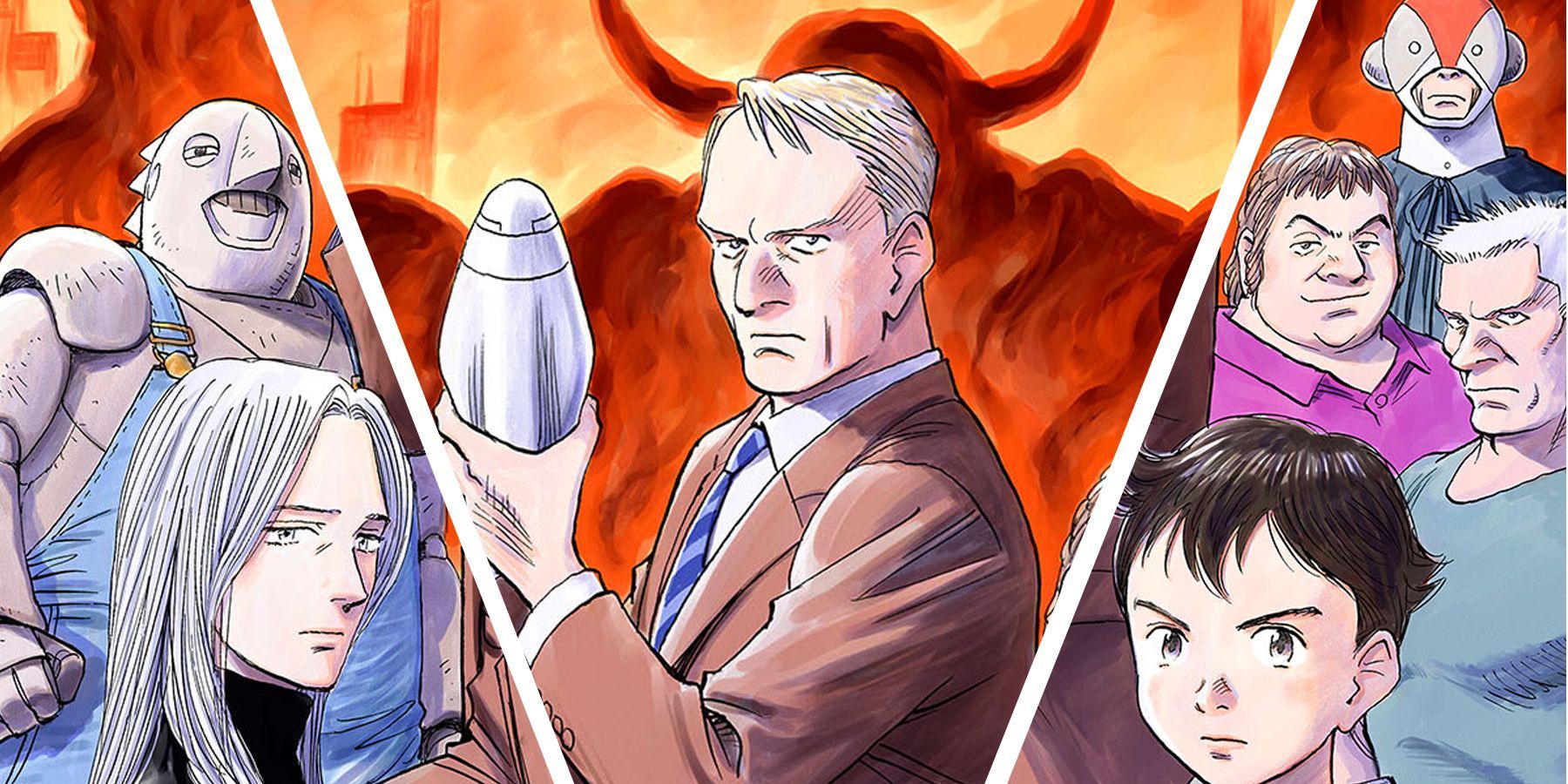 Although the main character of this series is Gesicht, the Europol inspector and the most advanced robot from Germany, he is merely one of the seven most advanced and powerful robots on Earth. The other ones are Mont Blanc from Switzerland, North No. 2 from Scotland, Brando from Turkey, Hercules from Greece, Epsilon from Australia, and Atom from Japan. Every single one of them will have their own time to shine in the story.
Other than those powerful robots, there are other numerous supporting casts of characters, such as Professor Tenma, the man who created Atom, Professor Abdullah, the head of the Persian Ministry of Science, and Adolf Haas, a member of the Anti-Robot group, just to name a few.
The anime adaptation will be handled by Studio M2 (Onihei, Usuzumizakura -Garo-). The director is Toshio Kawaguchi, a former animation director for iconic anime like Neon Genesis Evangelion, Porco Rosso, and Ghost in the Shell: Arise. The one who is responsible for the storyboard is Hiroyuki Okiura (Jin-Roh – The Wolf Brigade, A Letter to Momo), while the music is handled by Yugo Kanno (Psycho-Pass, JoJo's Bizarre Adventure: Golden Wind).
Release Date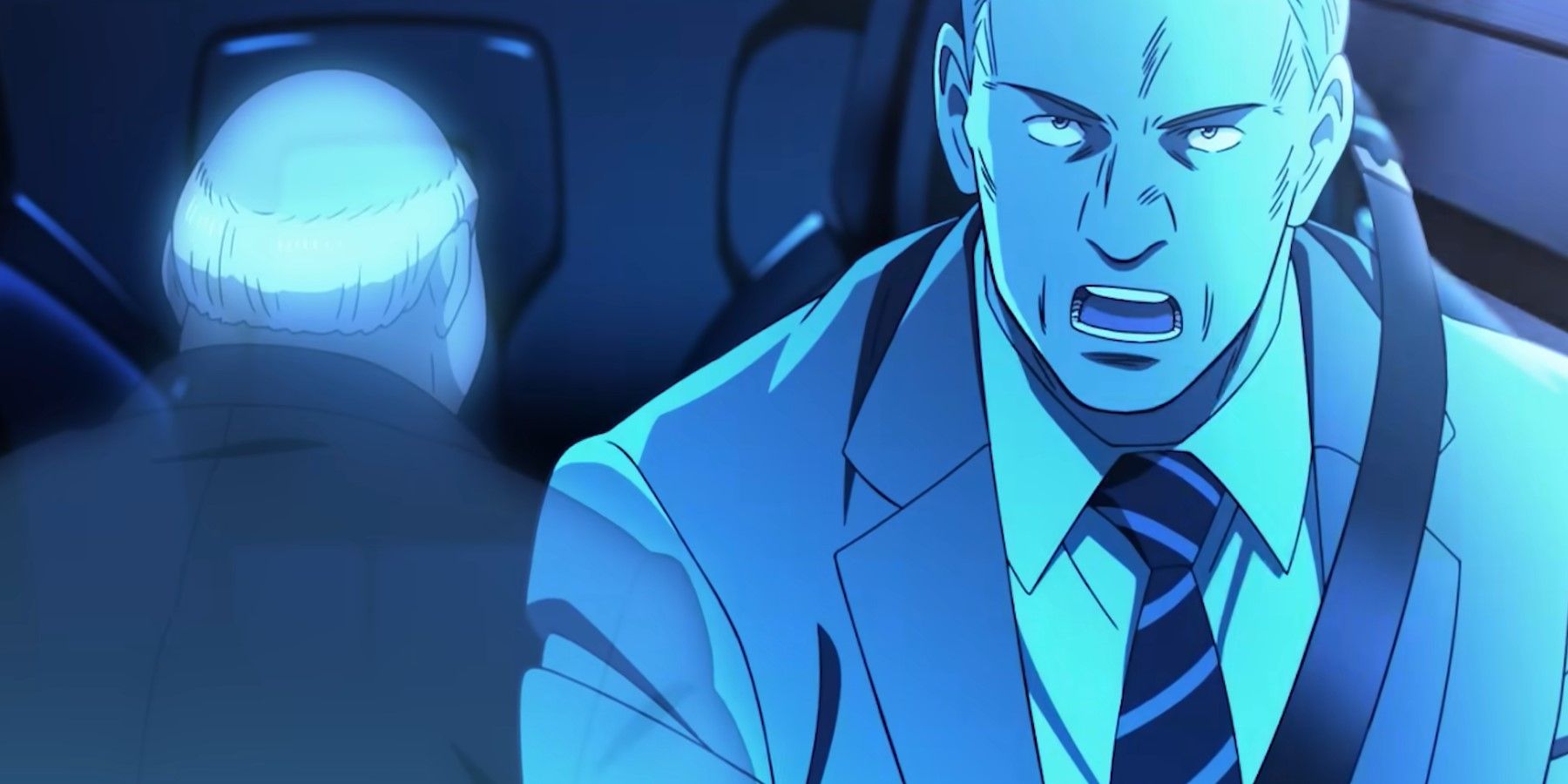 The anime adaptation of Pluto will have 8 episodes, with each episode having around 60 minutes of runtime. This means every volume of the manga will be adapted into an episode of anime. This is a unique approach that fans rarely see in anime. After all, the usual format is either 13 or 26 episodes per season, with each episode having around 23 minutes of runtime.
Having 60 minutes of runtime per episode essentially means each episode is akin to a movie. The last notable anime that used this approach was Mobile Suit Gundam: The Origin and the fans loved it. Hopefully, Pluto will be able to enjoy the same level of success as Gundam: The Origin.
Pluto will be released worldwide exclusively on Netflix, on October 26th.
More: Goblin Slayer: What to Expect From Season 2 (According to the Manga)
Source link