Highlights
Diablo Immortal's upcoming update, Dark Rebirth, brings back the iconic Tristram Cathedral, offering players the chance to revisit familiar locations and battle against The Butcher.
The update also introduces a new team-based PvP game mode called Alley of Blood, allowing players to engage in 4v4 battles.
In addition to these new features, the update includes new Legendary Gems, the Season 18 Battle Pass, cosmetics, and the return of the Hungering Moon, offering a variety of rewards for players to earn.
Diablo Immortal's next major update is called Dark Rebirth, and it's bringing back the Tristram Cathedral, an area that was previously featured in Diablo 1 and Diablo 3. The past few months have seen the Diablo community focused mainly on Diablo 4, but there are still many fans who are still dedicated to the Diablo Immortal mobile game.
Diablo Immortal has proven hugely controversial since launch. Its microtransactions and other issues have drawn the ire of the community, but they haven't stopped the game from being massively popular at the same time. And for all its monetization faults, there are many who have praised Diablo Immortal as still providing an entertaining action-RPG experience and successfully translating the Diablo formula to the mobile space.
RELATED: Diablo 4 Players Want Diablo Immortal Feature Added to the Game
Soon Diablo Immortal fans will have even more content to check out, thanks to the Dark Rebirth update that's coming on September 21. The Dark Rebirth update for Diablo Immortal will see players exploring the Tristram Cathedral dungeon, which gives them the opportunity to "revisit iconic locations in the Diablo universe," and square off against The Butcher, one of the most iconic enemies in all of Diablo. The Tristram Cathedral is a memorable location from Diablo's post, and so its addition to Diablo Immortal could very well catch the eye of longtime Diablo fans who maybe haven't even given the mobile game a shot. But the Tristram Cathedral dungeon is just the tip of the iceberg when it comes to Diablo Immortal's Dark Rebirth update.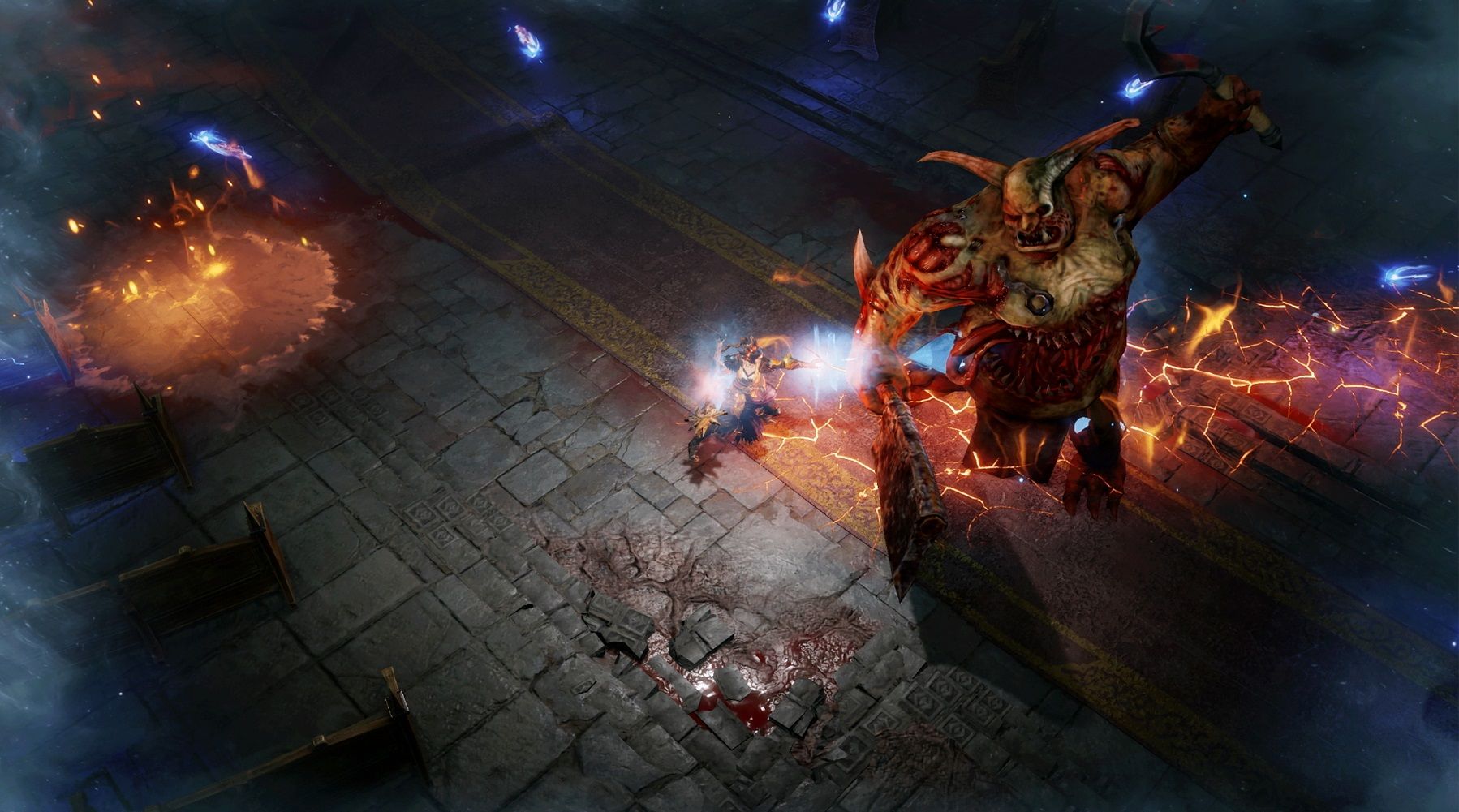 Diablo Immortal players can also look forward to the addition the team-based PvP game mode Alley of Blood. From September 21 at 3am to October 5 at 3am server time, players can check out a 4v4 version of Alley of Blood, adding to Diablo Immortal's PvP options. Another limited-time event, Champion's Revolt, will take place from September 21 at 3am to October 8 at 3am, giving players the chance to complete special tasks to earn Champion's Commendations that can be traded in for various rewards, like Gold, Scrap Materials, Enchanted Dust, Legendary Items, Telluric Pearls, and Legendary Crests.
On top of all this, Blizzard has also revealed that Diablo Immortal's next update will also include three new Legendary Gems, the Season 18 Battle Pass, new cosmetics, and the return of the Hungering Moon. On paper, the new Diablo Immortal update seems like it has a lot to offer, but the jury is still out on whether it will draw in new players and bring back lapsed ones or not.
Diablo Immortal is out now for Android, iOS, and PC.
MORE: Diablo Immortal's Blood Knight Would Be a Match Made in Heaven for Diablo 4
Source link