Highlights
Feel inc. was founded in 2002 by former staff from Studio Pierrot, known for popular anime such as Naruto and Bleach.
Feel inc. has produced a range of anime series, including rom-coms like Mayo Chiki! and slice-of-life shows like Minami-ke.
Some of Feel inc.'s notable works include Hinamatsuri, a series about a yakuza member and a girl with superpowers, and Tsuki ga Kirei, a realistic portrayal of high school romance.
Feel inc was founded at the end of 2002 by former staff from Studio Pierrot, the company behind Yu Yu Hakusho, Naruto, Bleach, and The Mysterious Cities of Gold. Feel inc's work hasn't been quite as iconic, but it has been varied, with family-friendly series mixed with adult content, and some intriguing outliers.
Related: Best Anime by Studio Pierrot, Ranked
For example, they co-animated A Simple Thinking About Blood Type, a Korean gag series about the personalities associated with blood types. They also did Kanamemo, a series about a young orphan girl who makes her living at an all-girls newspaper delivery office. However, as pleasant as they are, there are more famous series around. Thus, these are the best anime by Studio Feel.
9

Mayo Chiki!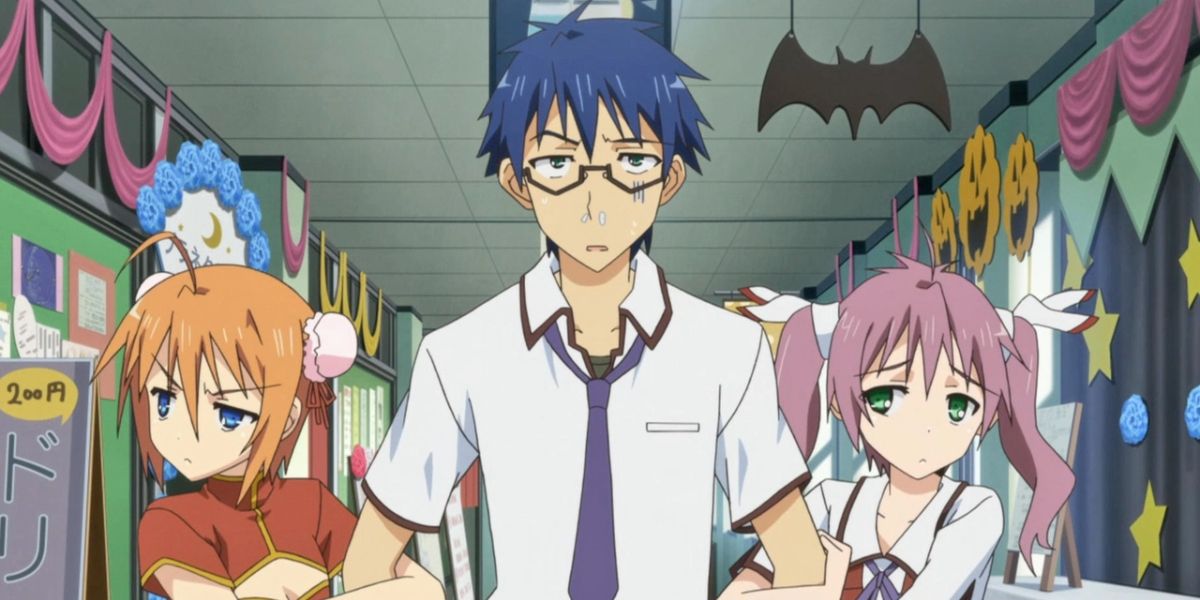 Based on Hajime Asano and Seiji Kikuchi's light novel, Mayo Chiki is more or less the kind of series Feel excels in making: a rom-com with a touch of sauce. It follows Kinjirō, a 16yr old who suffers from an irrational fear of women. Any kind of physical contact with them makes him have nasty nosebleeds.
While in the men's room, he discovers that Subaru, the butler to the noble Suzutsuki family, has been a girl all along. Due to family circumstances, Subaru has to maintain the male disguise to keep her job. Now that he's in on the secret, Kinjirō has to help Subaru and her mistress Kanade to keep it from everyone else, all while struggling with his own hang-ups. Its sole season is available on HiDIVE.
8

Minami-ke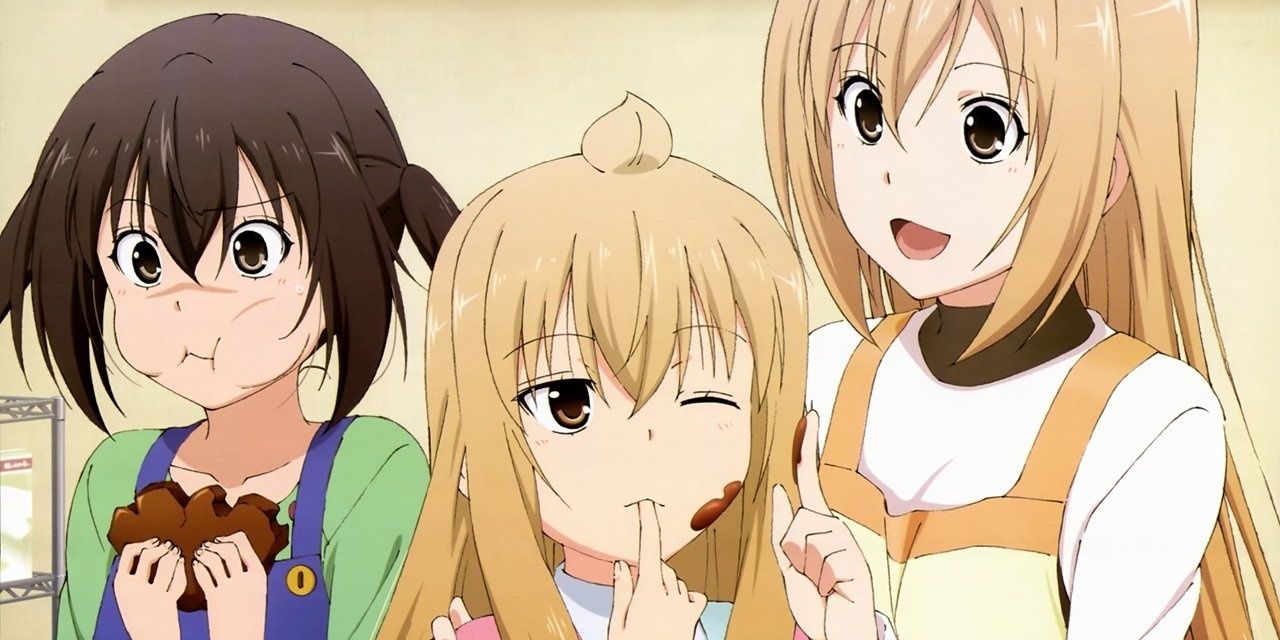 Conversely, Minami-ke is much more down to earth. Based on Koharu Sakuraba's seinen manga for Weekly Young Magazine, it was a slice-of-life series that followed the day-to-day goings-on of the Minami family. Notably its 3 daughters Haruka, Kana, and Chiaki, and whatever they pull their friends and relatives into.
Haruka is the eldest and most serious, but prone to laziness when she's not around her sisters. Kana is impulsive, rude, and wants Chiaki, the youngest sister, to give her as much respect as she does Haruka. But Chiaki is too smart and cynical to do that, often tricking her with her wit. Feel made a few OVAs before animating its fourth series, Minami-ke: Tadaima, which can be watched on Funimation.
7

Hinamatsuri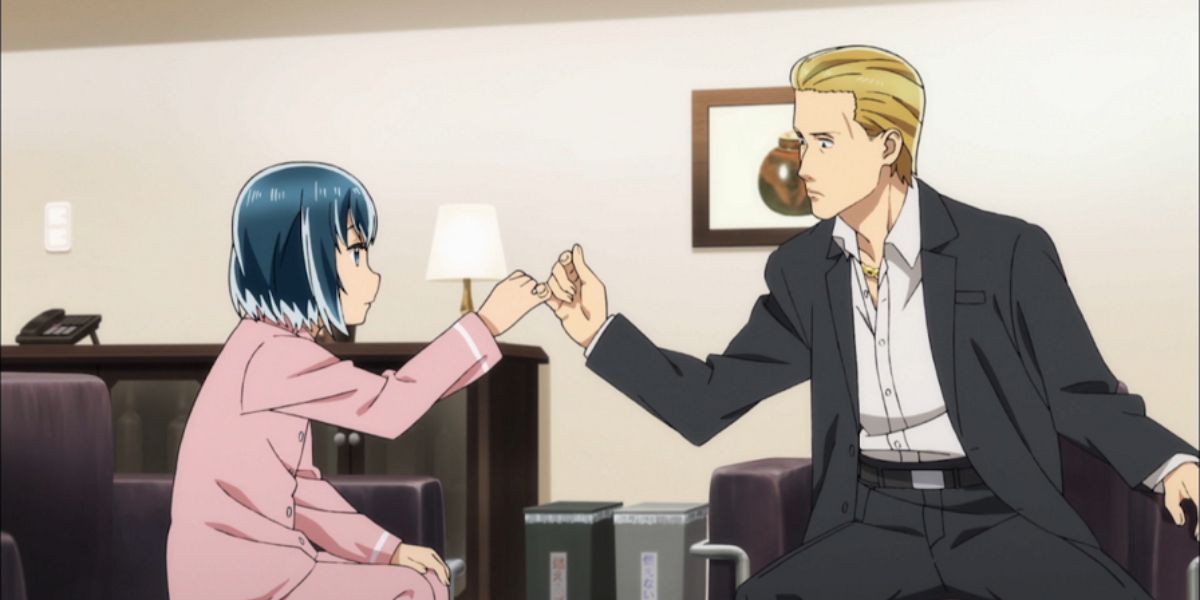 Just because an entry is called "slice of life" doesn't mean it has to be strictly realistic. Masao Ōtake's manga Hinamatsuri involved the yakuza, psychokinetic powers, and time travel. But it still involves day-to-day stuff like school and family values, as mid-level yakuza Yoshifumi adopts Hina, a girl from the future with superpowers who literally dropped on his head one day.
Related: Hilarious Anime That Feature the Yakuza
It took some bargaining (i.e., Hina threatening to break his fine furniture) for him to take her in, but as the two get along, and deal with other time travelers and espers, they really develop a father-daughter bond. One that Feel animated in 2018, got a simulcast on Crunchyroll, then an English dub on Funimation. It did quite well too, fitting in neatly with shows like Spy X Familyand Mob Psycho 100.
6

The Yakuza's Guide to Babysitting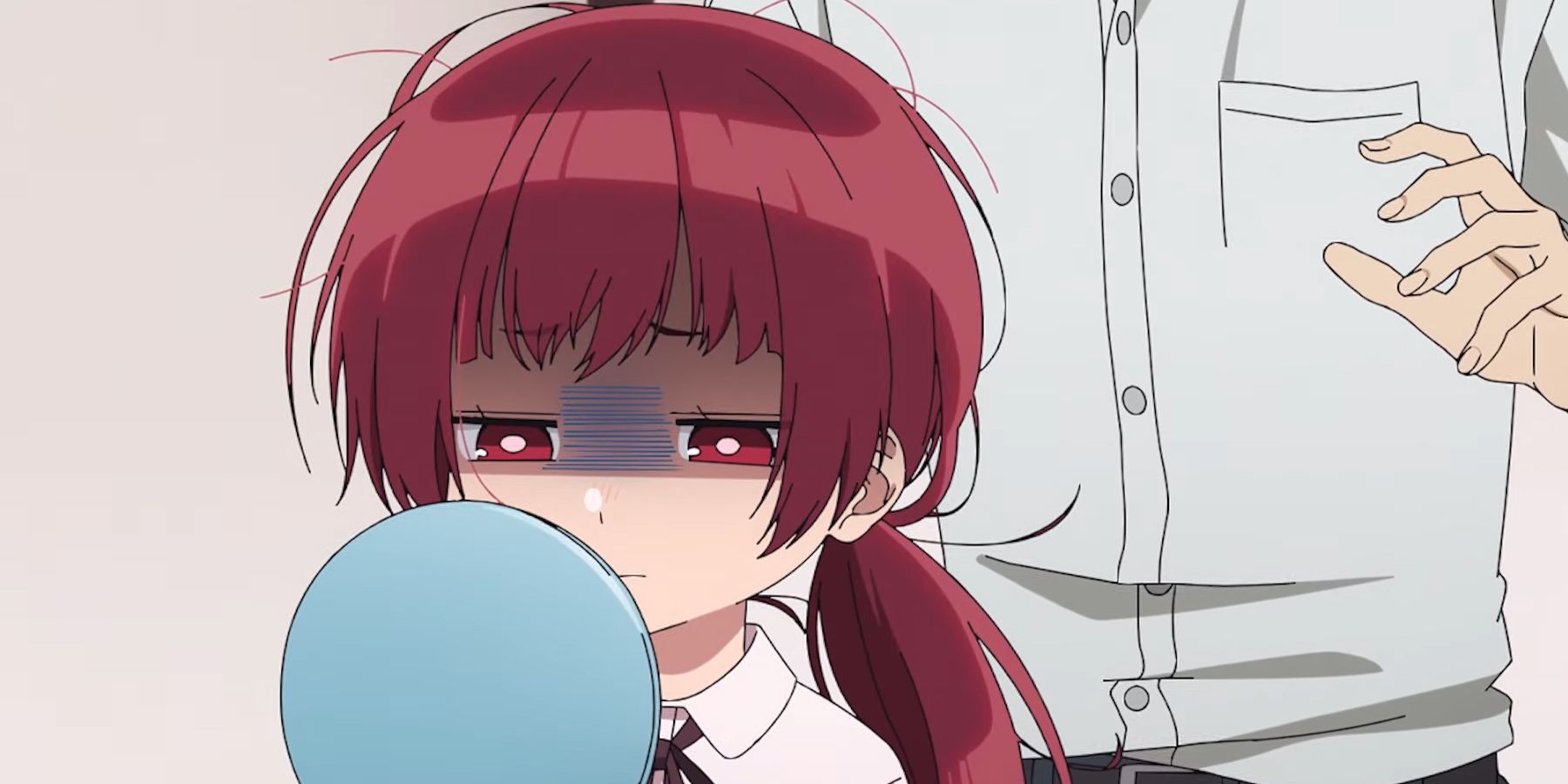 If one series about a yakuza member looking after a little girl wasn't enough, Feel joined forces with Gaina, the Fukushima branch of Gainax, to animate The Yakuza's Guide to Babysitting in 2022. Based on Tsukiya's manga for Comic Elmo, it's basically Hinamatsuri without time travel or psychic powers. Kirishima, an enforcer for the Sakuragi family, is just tasked with protecting Yaeka, his boss' daughter.
It's an unusual arrangement as, unbeknownst to Yaeka, Kirishima is her dad's go-to man for contract killings, known in the underworld as "Sakuragi's Demon". To her, he's just another grunt looking after her until her mother comes out of the hospital. But there are some people out there who want Kirishima to go back to being a demon. Can he keep Yaeka safe without resorting back to murder? Find out on Crunchyroll.
5

Tsuki ga Kirei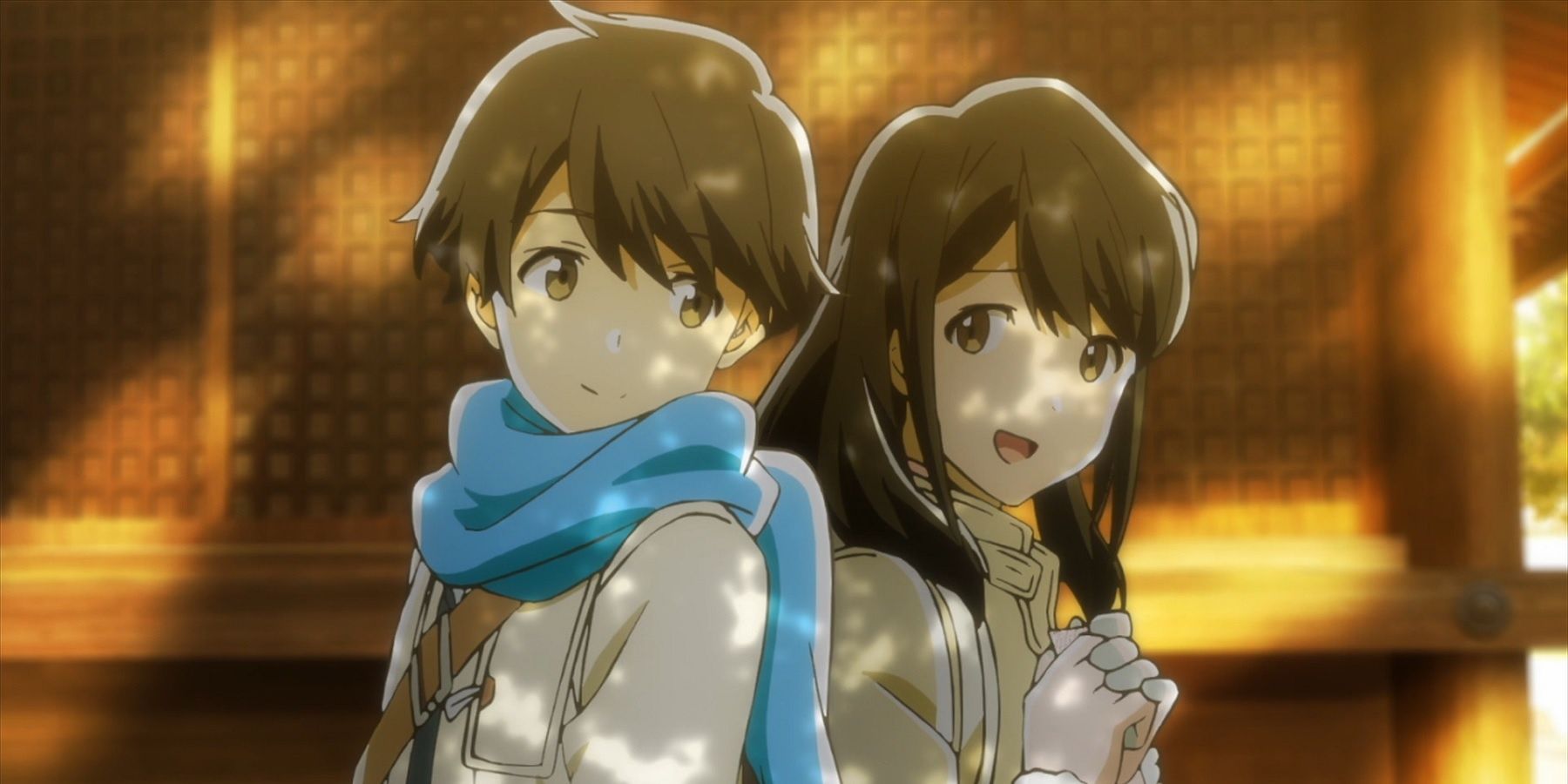 Airing back in 2017, Tsuki ga Kirei is actually an original in-house anime series from Feel, with no prior light novel, manga, or other comics. It's also arguably the most realistic series from the company as there are no frills here either and no phobias, superpowers, or organized gangs involved. Just two Japanese high school students who slowly bond over LINE as they prepare for the school sports festival.
The title, literally meaning "the moon is beautiful", is a phrase Japanese people use to confess their feelings to another in a subtle way. If their crush agrees, they're saying they love them back. To see if the leads Kotarō and Akane will get to do some moon gazing together, check out their series on Crunchyroll and Funimation.
4

Listen to Me, Girls. I Am Your Father!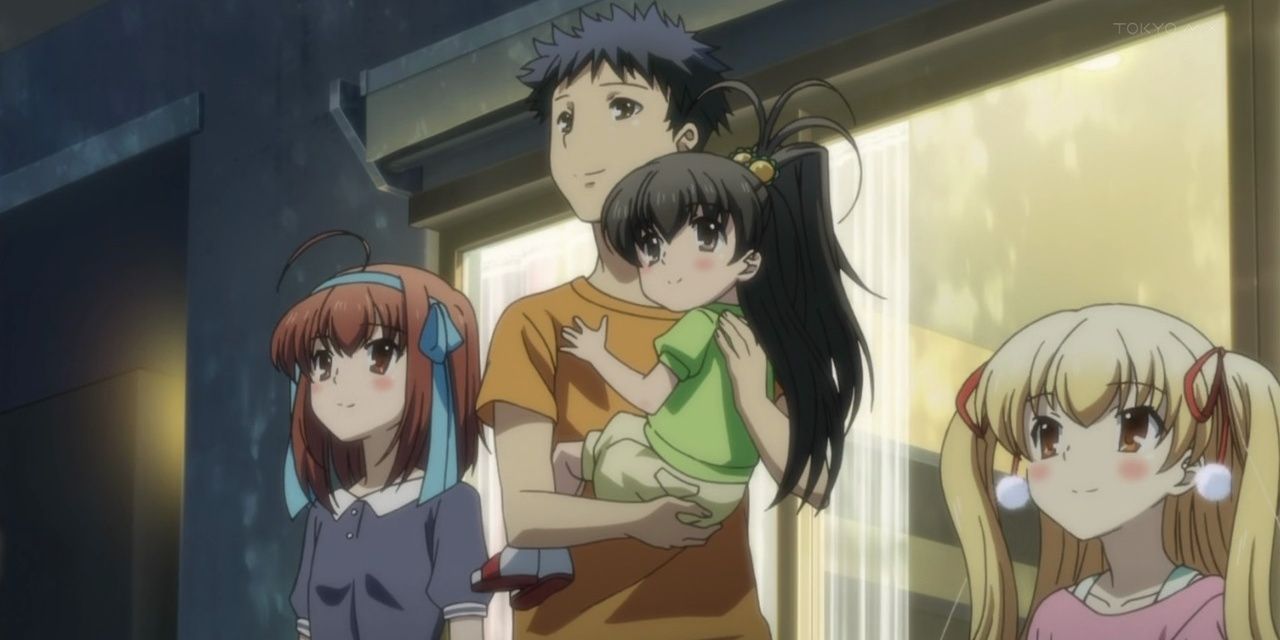 Shifting back into fanciful territory, Listen to Me, Girls. I Am Your Father, started off as a light novel by Tomohiro Matsu and Yuka Nakajima for Super Dash Bunko. Then it got the manga treatment by Yōhei Takemura for Jump Square, followed by a whole host of spin-offs before Feel animated the main series in 2012. It's about Yūta, a student who was raised by his sister Yuri when they were orphaned as kids.
Related: Best Found Families in Anime
Now grown up, he agrees to look after Yuri's blood daughter Hina and stepkids Sora and Miu while she and her husband go on vacation. Unfortunately, their plane crashed, and they're declared missing presumed dead. Not wanting his nieces to be separated from each other, he decides to raise them himself to return the favor to his late sister. The series can be streamed in full via HiDIVE.
3

Remake Our Life!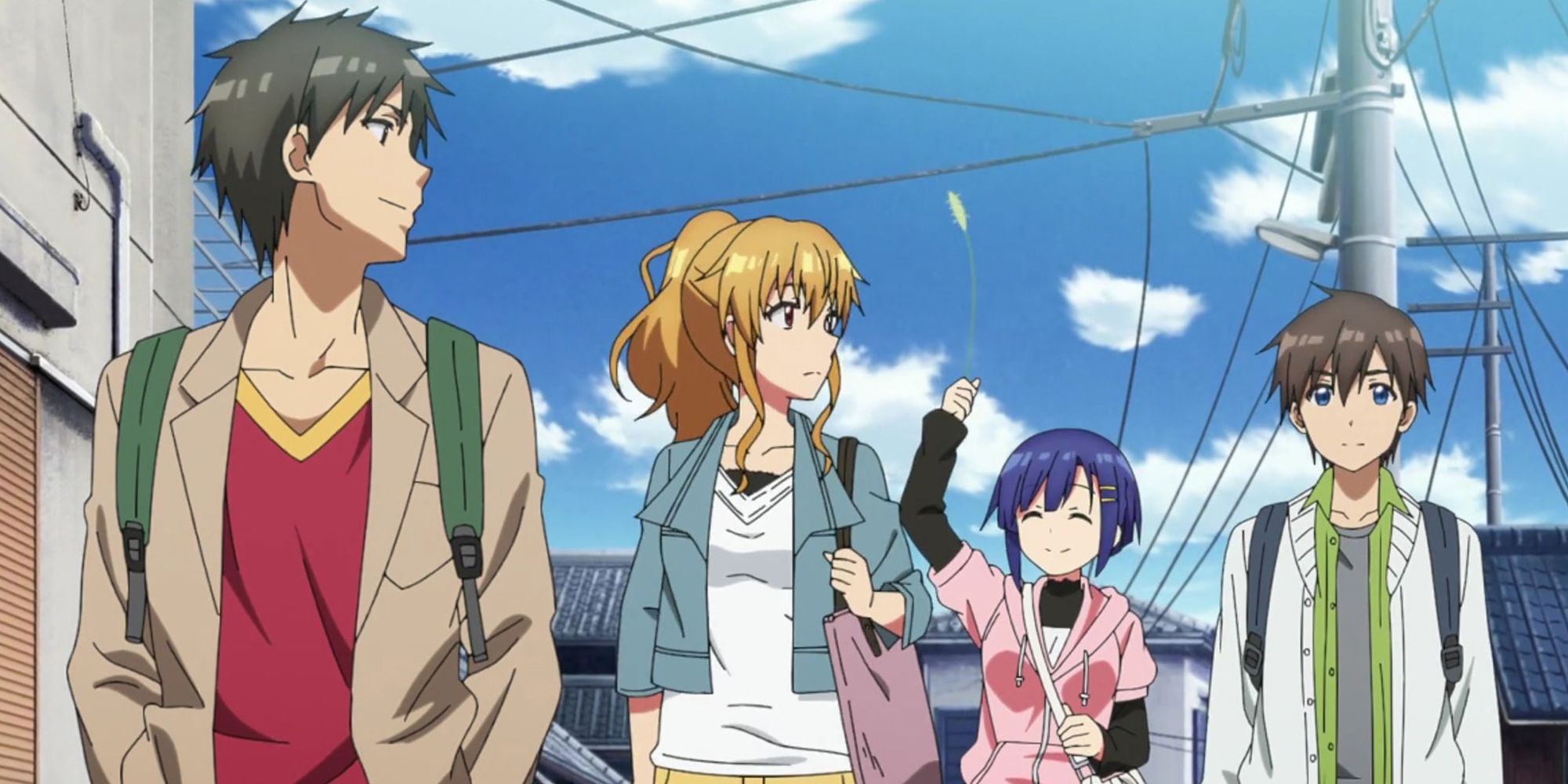 Those who have seen the different reincarnation-based series going around, but didn't like the fantasy isekai stuff, might find Remake Our Life more to their liking. Based on Nachi Kio and Eretto's light novel, the series sees Kyōya's game developer ambitions go up in smoke. With his company gone bankrupt and another project on ice, he faces headed back to his hometown in shame.
But, after he goes to bed one night, he wakes up to find himself 10 years back in the past right on the day he got accepted into the Ōnaka Academy of Arts. With new resolve, he aims to become a better games designer and improve his future. Provided he doesn't end up interfering with his roommates' own, more impressive futures too. Feel's series is available for streaming on Crunchyroll.
2

Corpse Princess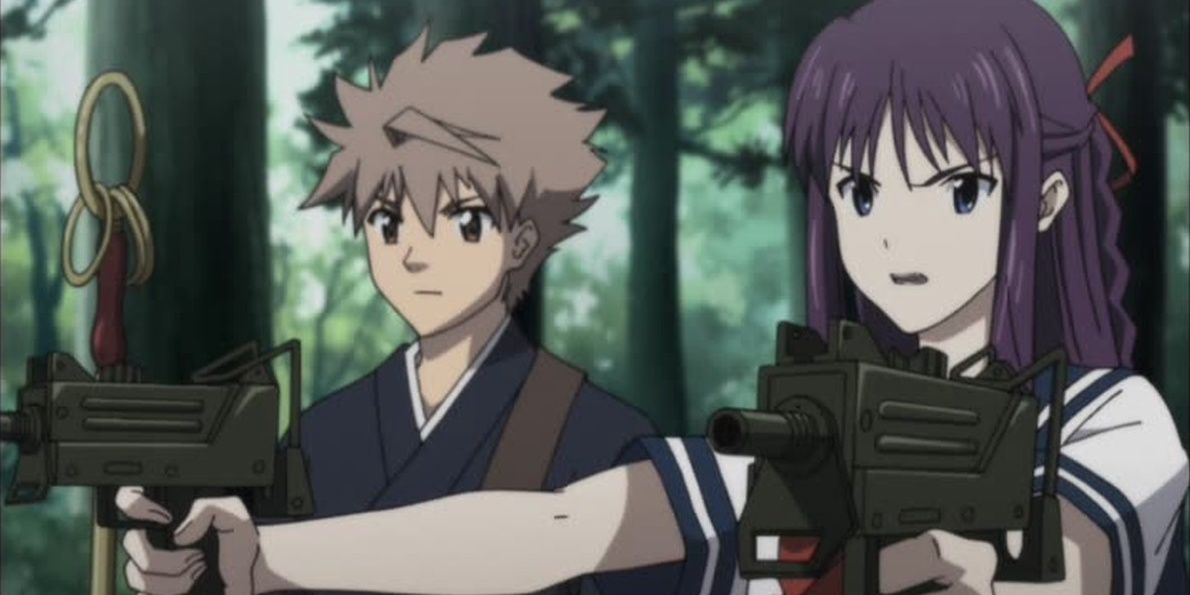 Feel has collaborated with many other studios like PRA and Zexcs, but their most high-profile work was with Gainax, the studio behind Neon Genesis Evangelion and Tengen Toppa Gurren Lagann. Together, the studios animated Yoshīchi Akahito's shonen manga Corpse Princess in 2008, splitting it into Red (Aka) and Black (Kuro) seasons.
After being murdered, high schooler Makina agrees to become a shikabane ("corpse princess"), an undead hitwoman who has to kill 108 other shikabane to enter heaven. Armed with two MAC-11s, and with just her Contracted Monk Tagami and his foster son Ōri by her side, she aims to reach that number and find out how and why she was killed. Aka is available on Hulu and Funimation, but Kuro has to be bought from Amazon.
1

My Teenage Romantic Comedy SNAFU Too! & Climax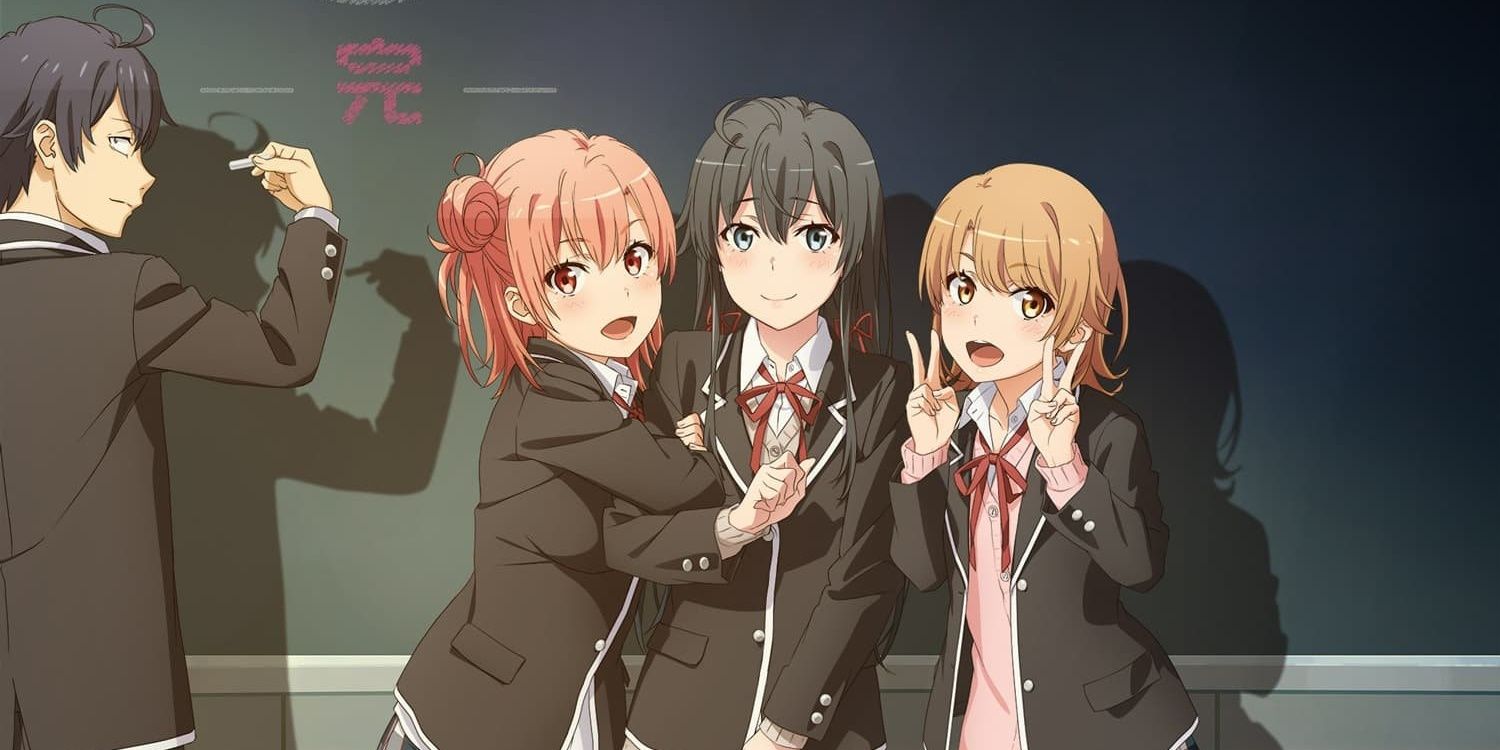 Feel managed to adapt Wataru Watari and Ponkan8's popular light novel to the small screen too. The first, original season was actually animated by Brain's Base, the company behind Baccano, Durarara, and most of the Duel Masters series. Feel just took over for the subsequent seasons, fittingly titled My Teenage Romantic Comedy SNAFU Too! and MTRC SNAFU Climax.
The series is about the pragmatic Hachiman, cold Yukino, and cheery Yui helping other school students with their problems via their Service Club. SNAFU Too sees them take a field trip to Kyoto and learn more about Yukino, while Climax sees the end of their high school year. Climax can be seen on Crunchyroll or on HiDIVE, but Too can only be bought digitally or on DVD/Blu-ray for now.
More: Best Anime by MAPPA Studio
Source link